245 Tenth Avenue
New York, NY 10001
212 414 0370
Established in 2000, Yossi Milo Gallery is dedicated to providing a platform for an influential community of artists working in all media, including photography, painting, sculpture, video and drawing.
Artists Represented:
Nathalie Boutté
Matthew Brandt
Marco Breuer
Markus Brunetti
John Chiara
Angela Dufresne
David Goldes
Hassan Hajjaj
Pieter Hugo
Simen Johan
Sarah Anne Johnson
Myoung Ho Lee
Sze Tsung Nicolas Leong
Loretta Lux
Chris McCaw
Kyle Meyer
Meghann Riepenhoff
Alison Rossiter
Mark Ruwedel

Ibrahim Said
Paolo Serra
Shikeith
Ezra Stoller
Raya Terran
Kohei Yoshiyuki
Works Available By:
Mike Brodie

Andrew Bush
Ben Cauchi
Daniel Gordon
Tim Hetherington
Asif Hoque
Chris Killip
Grace Metzler
Takuma Nakahira
Asako Narahashi
Muzi Quawson
Takashi Yasumura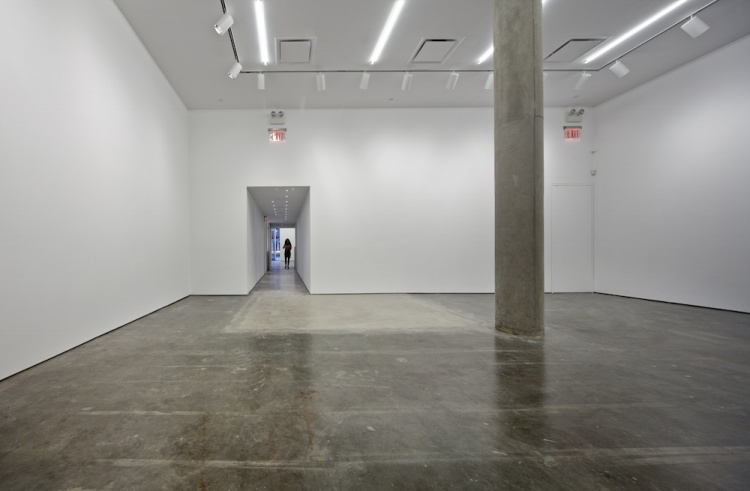 Past Exhibitions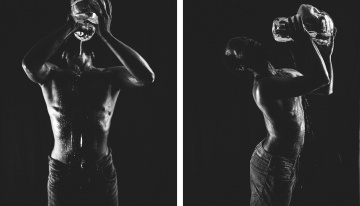 Shikeith
grace comes violently
May 14, 2022 - June 25, 2022
The title grace comes violently is derived from a line in the Greek tragedy Agamemnon that reads "grace comes somehow violent." For Shikeith, grace is not an unconditional gift, but rather a precarious stage in a stormy cycle of processing grief. In an incredibly thorough process of his own, Shikeith examines the stages of overwhelming loss and pain that precede grace, if it ever comes at all.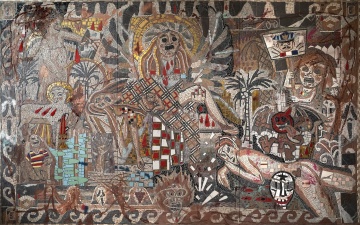 Cameron Welch
RUINS
March 24, 2022 - May 7, 2022
Cameron Welch meticulously assembles hand-cut bits of marble, stone, glass, and tile, to produce his monumental mosaics. His intricate compositions recount epic stories of contemporary life in America, laden with references to ancient mythology, art history, and the artist's identity. Mosaic, the artist's medium of choice, allows each constituent piece to embody its own history while simultaneously contributing to the work's grander narrative.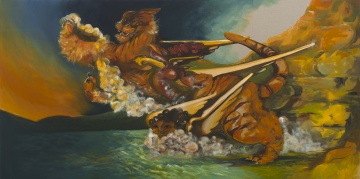 Asif Hoque
Before Sunrise
February 10, 2022 - March 19, 2022
Developing from Hoque's earlier works, these new paintings are populated with the signature figures of his personal mythology, borne from traditions of his Bangladeshi heritage, birthplace of Rome, and upbringing in southern Florida. However, the pieces presented in Before Sunrise embody growth at their core. Familiar characters, such as cupids, phoenixes, lions, and ceramic vessels, meet novel forms such as the Bengal tiger. Monumental in size, all of these works emanate the sensuality and exuberance of Brown joy.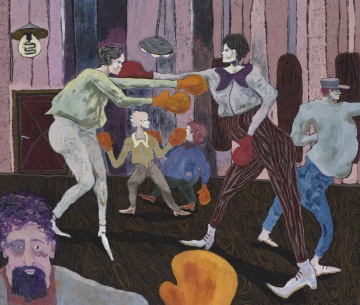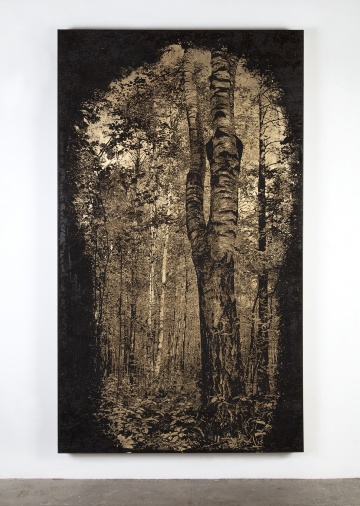 Matthew Brandt
Carbon, Birch, Silver, Rooms
October 29, 2021 - December 23, 2021
Matthew Brandt's fourth solo exhibition at the gallery continues his experimental processes inspired by the natural world. Featured are black carbon prints, laser-engraved birch plywood pieces, gelatin silver prints doused in liquid silver, and a selection of reclaimed chandeliers from various rooms. Together, these works address the interrelationship of light and dark, and their influence on the subject, material, and observer.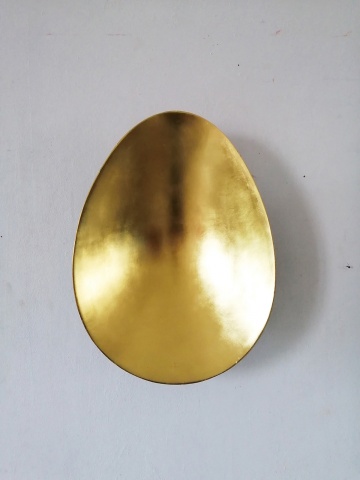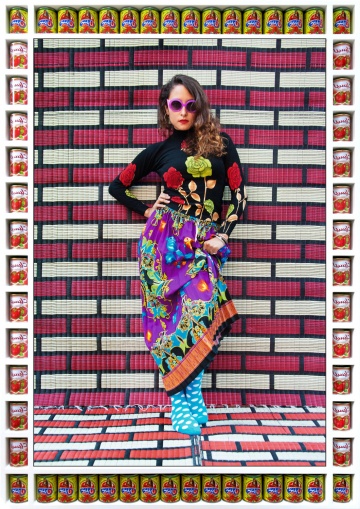 Hassan Hajjaj
My Rockstars
March 25, 2021 - May 15, 2021
Sarah Perles Gazin', 2015 / 1436 (Gregorian/Hijri)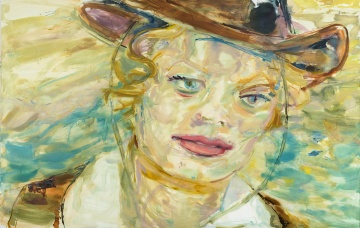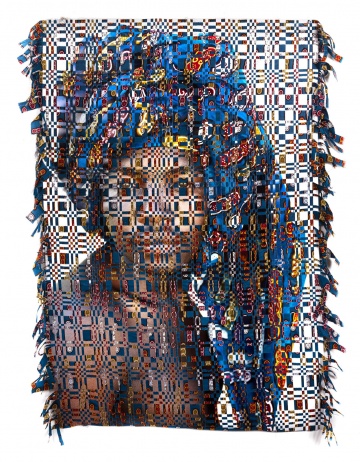 Kyle Meyer
Unidentified
January 12, 2021 - February 28, 2021
New work by Kyle Meyer on view at High Line Nine [507 West 27th Street] through February 28.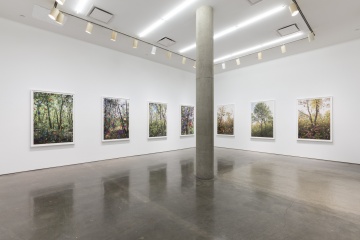 Sarah Anne Johnson
Woodland
October 22, 2020 - January 9, 2021
For her first solo exhibition at the gallery, Sarah Anne Johnson draws inspiration from her sense of intimacy and integration with the natural world, photographing trees in and around her native Manitoba. "Johnson's transformed woodlands exude calming positivity and genuine optimism," writes Loring Knoblauch in Collector Daily. "What emerges is a magical kaleidoscope of color nestled in among the trees."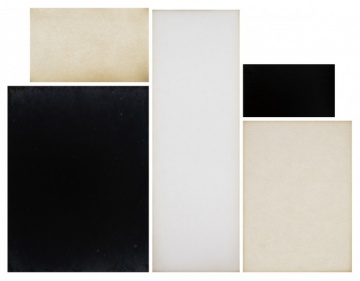 Simen Johan
Conspiracy of Ravens
October 24, 2019 - December 7, 2019
Doron Langberg
Likeness
September 5, 2019 - October 19, 2019
African Spirits Group Exhibition
July 11, 2019 - August 23, 2019
Meghann Riepenhoff
Ecotone
May 2, 2019 - June 22, 2019
Felipe Baeza, Julia Bland, Arghavan Khosravi and Oren Pinhassi
March 14, 2019 - April 27, 2019
Karl Martin Holzhäuser
Lichtmalerei
January 17, 2019 - March 9, 2019
Painting with Light
January 17, 2019 - February 23, 2019
Kyle Meyer
Interwoven
November 1, 2018 - December 8, 2018
John Chiara
Pike Slip to Sugar Hill
September 6, 2018 - October 27, 2018
Intimacy
June 28, 2018 - August 24, 2018
Sory Sanlé
Volta Photo
April 28, 2018 - June 16, 2018