525 West 22nd Street
New York, NY 10011
646 230 9610

Founded in 1995, Yancey Richardson represents artists working in photography, film, and lens-based media. The gallery is committed to working with museums, private institutions, leading art collectors, and other galleries to advance the careers of the artists we represent. Our current program includes emerging photographers as well as critically recognized, mid-career artists such as Mitch Epstein, Ori Gersht, Anthony Hernandez, Laura Letinsky, Andrew Moore, Zanele Muholi, Mickalene Thomas and Hellen van Meene. Additionally, the gallery has presented exhibitions of historically significant figures such as Lewis Baltz, William Eggleston, Ed Ruscha, August Sander, and Larry Sultan.
Artists Represented:
David Alekhuogie
Olivo Barbieri
Jared Bark
Mary Ellen Bartley
Sharon Core
Mitch Epstein
Terry Evans
Sandi Haber Fifield
Lynn Geesaman
Ori Gersht
Bryan Graf
Jitka Hanzlova
Anthony Hernandez
David Hilliard
Pello Irazu
Matthew Jensen
Kenneth Josephson
Kahn & Selesnick
Yousuf Karsh
Lisa Kerszi
Laura Letinsky
Mary Lum
Esko Mannikko
Andrew Moore
Zanele Muholi
Rachel Perry
Sebastiao Salgado
Victoria Sambunaris
Lynn Saville
Mark Steinmetz
Larry Sultan
Mickalene Thomas
Tseng Kwong Chi

Bertien van Manen
Hellen van Meene
Guanyu Xu

Yamamoto Masao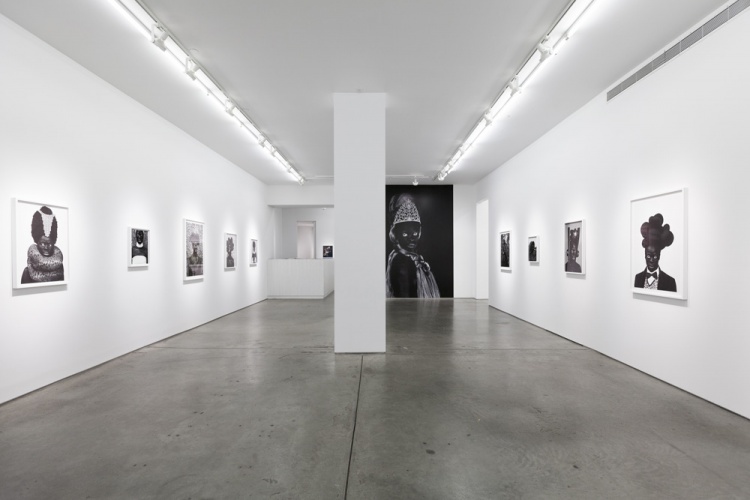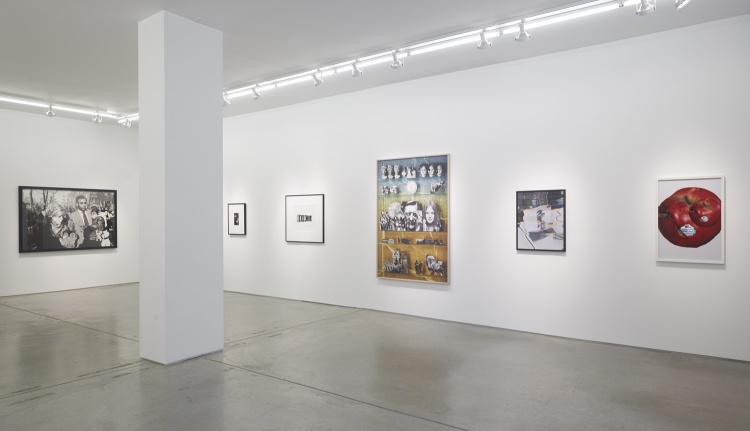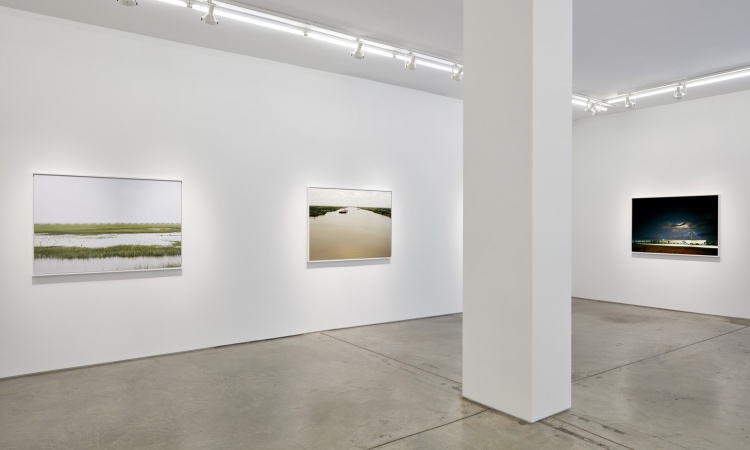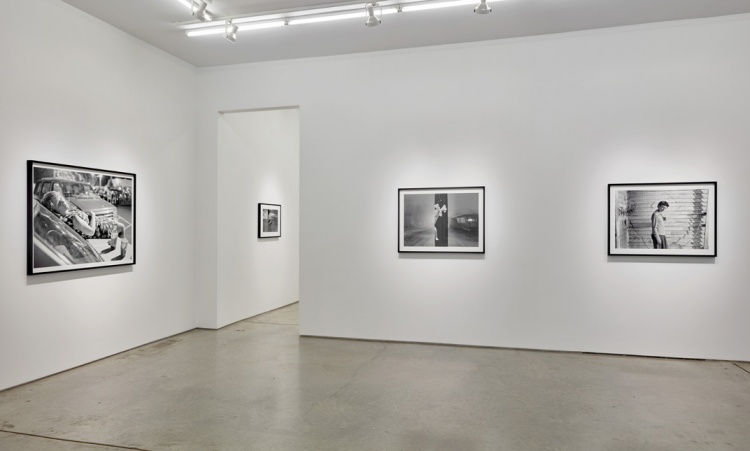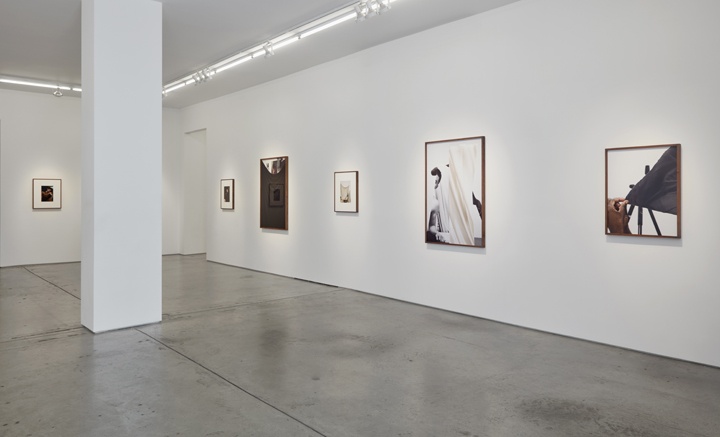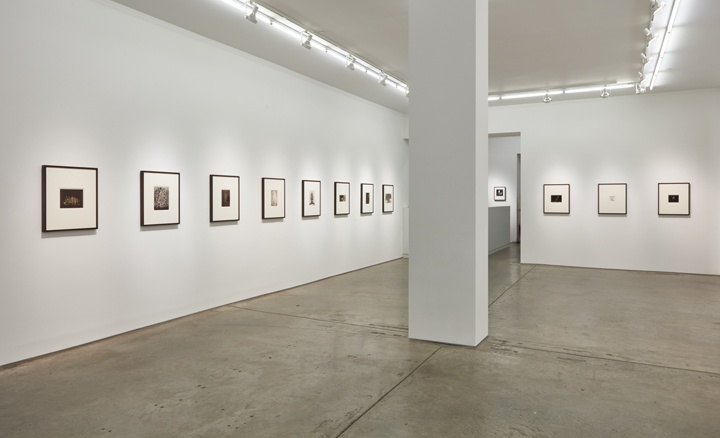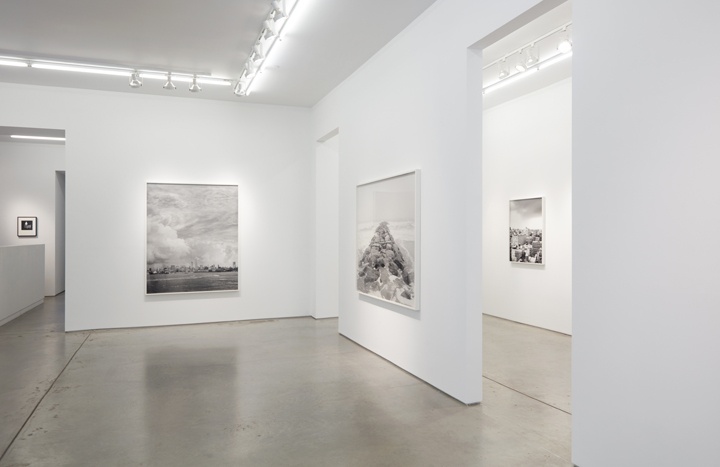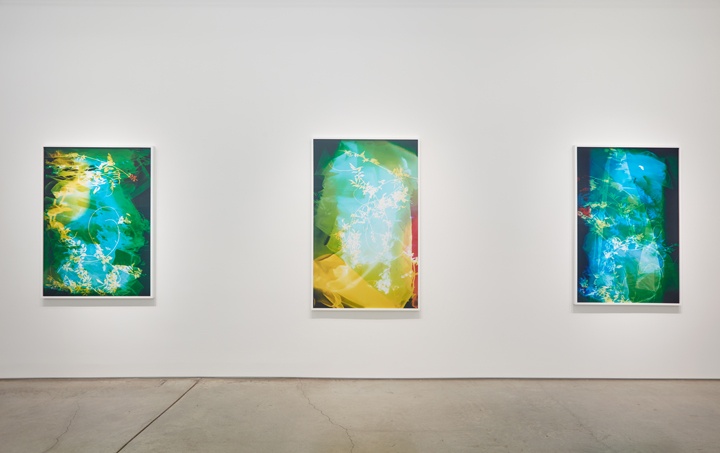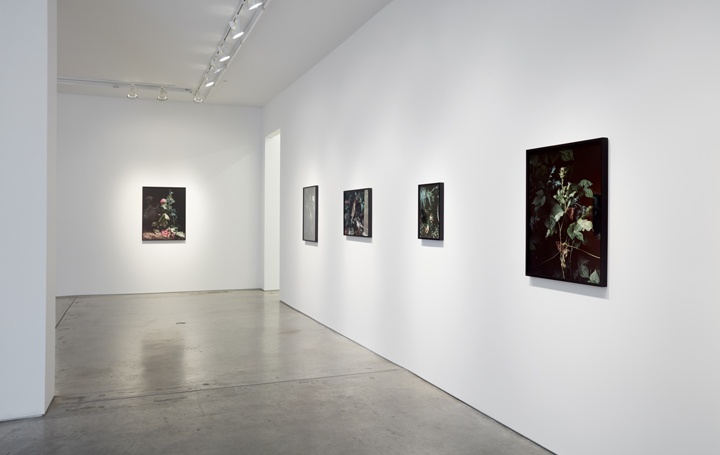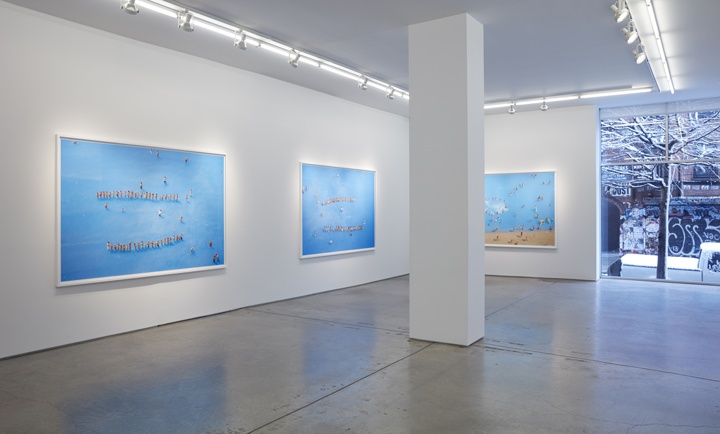 Current Exhibition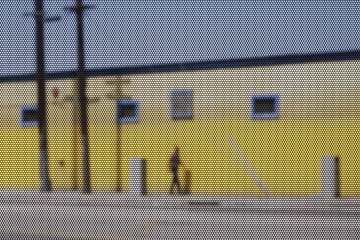 Anthony Hernandez
Screened Pictures X
September 8, 2022 - October 22, 2022
Yancey Richardson Gallery is pleased to present Screened Pictures X, an exhibition of photographs by Anthony Hernandez showcasing the most recent development in the artist's career-long exploration of the urban landscape of his native Los Angeles.
Past Exhibitions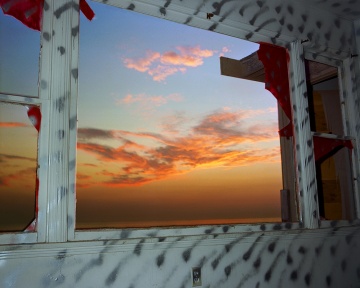 John Divola
Swimming Drunk
April 16, 2022 - May 21, 2022
Yancey Richardson is pleased to present Swimming Drunk, an exhibition of photographs by John Divola. The exhibition includes two photographic series that represent the breadth of the artist's more than 40 year career: Zuma Series (1977-1978), and Daybreak (2015-2020). Both series are a result of Divola's engagement with abandoned buildings, and his interest in transforming a situation through photography. Thus, the photographs do not serve as mere descriptions of the scenes depicted but instead are offered as artifacts from the artist's physical and experiential interventions within these environments.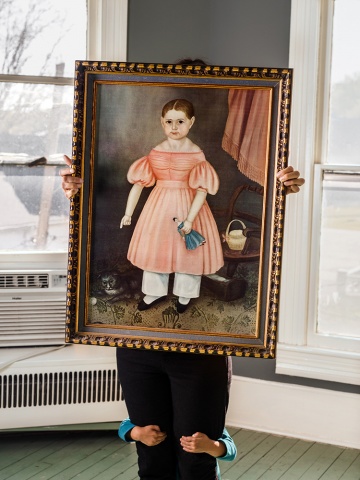 Carolyn Drake
Knit Club
March 5, 2022 - April 9, 2022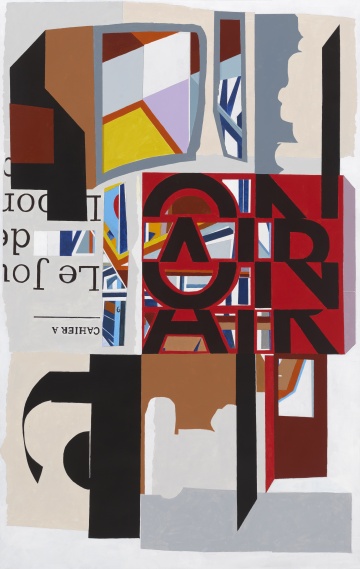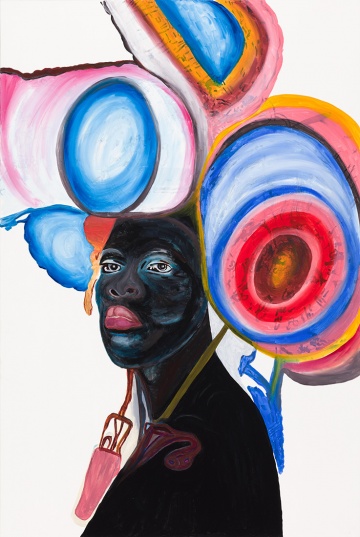 Zanele Muholi
Awe Maaah!
September 10, 2021 - October 16, 2021
Yancey Richardson Gallery is pleased to present Awe Maaah!, an exhibition of new paintings and photographs by South African artist and visual activist Zanele Muholi. Internationally acclaimed as a photographer, this is the first large-scale exhibition of Muholi's paintings and the artist's fourth solo show with the gallery.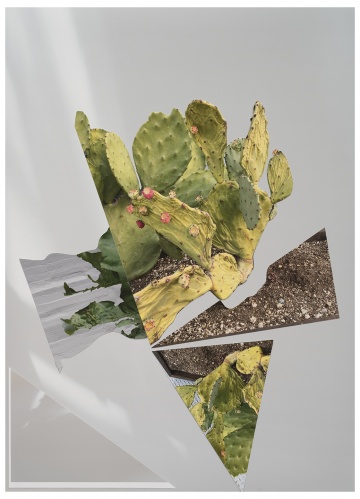 Sandi Haber Fifield
As Birdsongs Emerge | The Certainty of Nothing
April 15, 2021 - May 28, 2021
David Alekhuogie
Naïveté
March 6, 2021 - April 10, 2021
Yancey Richardson Gallery is pleased to present Naïveté, an exhibition of new photographs, collage and fabric sculptures by Los Angeles-based artist David Alekhuogie. Informed by his 2019 trip to Nigeria, the birthplace of his father, Alekhuogie's recent work incorporates African sculpture and textiles to question the route through which African Americans become cognizant of their cultural heritage, authorship, and the hierarchy of art versus craft. A selection of works from the artist's 2018 series To Live and Die in LA will be featured in the project gallery. This is the artist's first exhibition with the gallery.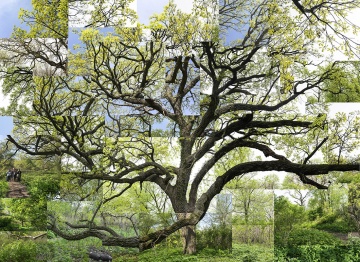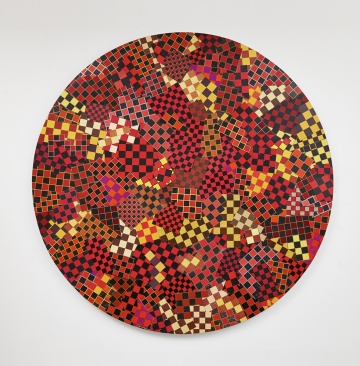 Matt Lipps
Solve for X
September 10, 2020 - October 24, 2020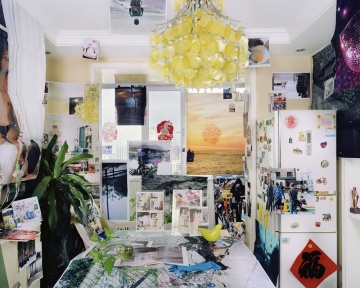 Guanyu Xu
Temporarily Censored Home
February 13, 2020 - April 4, 2020
Yancey Richardson is pleased to present Temporarily Censored Home, Guanyu Xu's debut exhibition with the gallery. Since 2018, Beijing-born, Chicago-based artist Guanyu Xu has secretly created photographic installations throughout his childhood home in Beijing in order to queer his parents' domestic space, transforming it into a scene of revelation, protest and reclamation. Using collected images from Western film and fashion magazines, photographs from family albums, as well as portraits of himself with other gay men, Xu enacts a deeply intimate and political performance.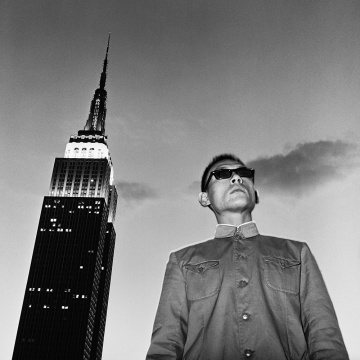 Tseng Kwong Chi
East Meets West
February 13, 2020 - April 4, 2020
Yancey Richardson is pleased to present East Meets West, a selection of photographic self-portraits made between 1979 and 1987 by Tseng Kwong Chi (1950 - 1990). Combining performance and photography, political satire and personal identity, Tseng's pioneering series exemplifies the art of the eighties while anticipating the social, political and philosophical themes of the present day.
Yamamoto Masao
Itteki
December 12, 2019 - February 8, 2020
Yancey Richardson Gallery is pleased to present Itteki, an exhibition of new work by Japanese artist Yamamoto Masao. Focusing on Bonsai, the Japanese art of cultivating miniaturized potted trees, this series of toned, gelatin silver prints continues Yamamoto's exploration of the emotional power of photography through landscape and his surrounding environment.
Laura Letinsky
To Want For Nothing
September 12, 2019 - October 19, 2019
Jared Bark
Public/Private
September 12, 2019 - October 19, 2019
Transcript - Yale MFA Photography 2019 Thesis Show
July 11, 2019 - August 23, 2019
Sharon Core
Oldenburgs
May 16, 2019 - July 3, 2019
Lisa Kereszi
May 16, 2019 - July 3, 2019
Terry Evans
The Inhabited Prairie
April 11, 2019 - May 11, 2019
Victoria Sambunaris
Land Mark
April 11, 2019 - May 11, 2019
Larry Sultan
Domestic Theater
February 21, 2019 - April 6, 2019
Andrew Moore
Blue Sweep
December 13, 2018 - February 9, 2019
Sandi Haber Fifield
Lineations 2
October 25, 2018 - December 8, 2018
Rachel Perry
Halos
October 25, 2018 - December 8, 2018
Ori Gersht
Fragile Land
September 6, 2018 - October 20, 2018
Interventions
July 11, 2018 - August 24, 2018
David Maisel
Atlas
May 17, 2018 - July 6, 2018