111 Old Quarry Road
Guilford, CT 06437
By Appointment
203 453 2449

Also at:

New York, NY
By Appointment
212 879 9259
Specializing in 19th and early 20th century American and European drawings, paintings and sculpture.

Artists Represented:
Milton Avery
Robert Frederick Blum
Charles Ephraim Burchfield
Emil Carlsen
William Merritt Chase
Jean-Baptiste Camille Corot
Charles-Francois Daubigny
Charles Harold Davis
Mauritz Frederik Hendrik de Haas
William Frederick de Haas
Joseph Decker
Maurice Denis
Werner Drewes
Sanford Robinson Gifford
Winslow Homer
George Inness
Rockwell Kent
John La Farge
Ernest Lawson
John Marin
Willard Leroy Metcalf
George L.K. Morris
John Frederick Peto
Theodore Rousseau
John Singer Sargent
Joseph Stella
John Henry Twachtman
Edwin Lord Weeks
James Abbott McNeill Whistler
Irving Ramsey Wiles
Felix Ziem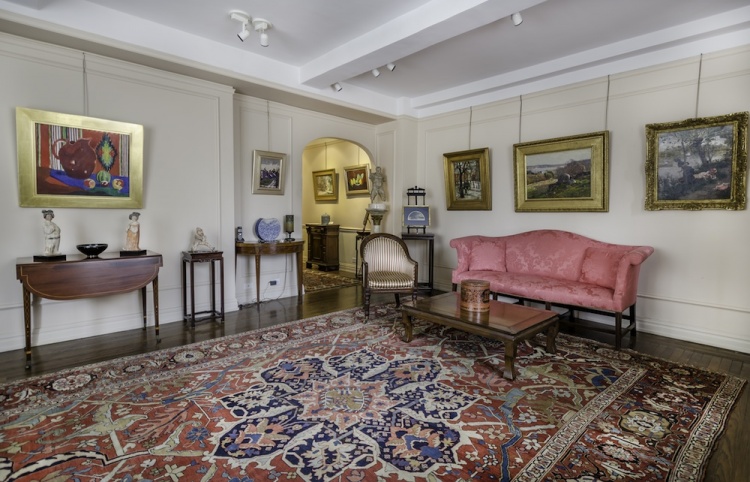 Past Exhibitions
American artists
The American Art Fair 2022
May 14, 2022 - May 17, 2022
The American Art Fair celebrates its fifteenth year from May 14-17, 2022 at Bohemian National Hall, 321 East 73rd Street, New York City. The Fair opens spring American Art Week in New York and focuses on American (including Mexican and Latin American) 19th and 20th century works. More than 400 landscapes, portraits, still lifes, studies, and sculpture will be exhibited by 17 premier specialists.
THE WINTER SHOW 2022
April 1, 2022 - February 10, 2022
ABOUT THE WINTER SHOW The Winter Show is the leading art, antiques, and design fair in America, featuring many of the world's top experts in the fine and decorative arts. The Fair was established in the mid-1950s as a benefit for East Side House Settlement and, by the end of that decade, had firmly established itself as the leading event of its kind in the United States. Over the course of its 68-year history, the Fair has been held at the historic Park Avenue Armory for all but three years. Following the Show's 2021 online edition, we are delighted to return to the Park Avenue Armory for The Winter Show 2022 running January 21 - 30. We are pleased to present 69 international dealers showcasing a dynamic selection of works spanning over 5,000 years of fine art, decorative objects, and jewelry from antiquity through the present day. Each object will be reviewed by our vetting committee, comprised of experts from the United States and Europe. The Winter Show 2022 is thrilled to welcome back dealers and visitors alike as we come together to celebrate the Show's 68th anniversary. We hope you will join us for the Show's Opening Night Party on January 20, 2022, benefiting East Side House, a community-based organization serving the Bronx and Northern Manhattan. East Side House's programs focus on education and technology as gateways out of poverty and as the keys to economic opportunity.
American artists
Abstraction Through Collage 1930's-1940's
November 4, 2021 - November 7, 2021
We are exhibiting works by American artists working in abstraction in the 1930's and 1940's who were inspired by the Collage process. It will include oils, watercolors and collages by such artists as George L.K. Morris, Charles Green Shaw, Emil Bisttram, Raymond Jonson, and Werner Drewes.