2012 Peden Street
Houston, TX 77019
By Appointment
713-524-1593
Contemporary art gallery located in Houston, TX.
Artists Represented:
Lynda Benglis
Billy Al Bengston
Tony Berlant
James Brown
Bruce Conner
Jeremy DePrez
Rackstraw Downes
Jeff Elrod
Lee Friedlander
Hamish Fulton
Kathleen Gilje
Joe Goode
Joanne Greenbaum
Tad Griffin
Rachel Hecker
Maxwell Hendler
Bill Jensen
David Kelley
Robert Lobe
Shawne Major
Andrew Masullo
Dan McCleary
David McGee
Stephen Mueller
Elizabeth Murray
Carl Palazzolo
Ellen Phelan
Peter Plagens
Joanna Pousette-Dart
Susie Rosmarin
Allen Ruppersberg
Katia Santibanez
Pat Steir
Billy Sullivan
William Wegman
Joe Zucker
Online Programming
Stephen Mueller
Born Under Saturn
An online exhibition of watercolors from 1993-2007. Accompanying essay by Brooks Adams.
Past Exhibitions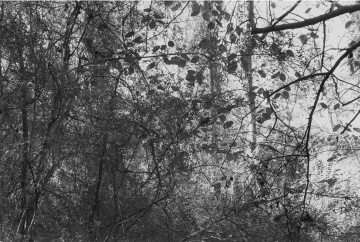 Lee Friedlander
East Texas/West Texas
January 8, 2021 - February 28, 2021
Images from two bodies of work exhibited at the gallery in 1978 (The Big Thicket, East Texas) and 2005 (Big Bend & the Davis Mountains, West Texas).
Dan McCleary
The Living Wall
August 1, 2020 - August 31, 2020
A continuously evolving exhibition featuring the fruit and floral still lifes of Los Angeles artist Dan McCleary.
Group show
Bykert & More
February 3, 2020 - March 14, 2020
Flora
July 13, 2019 - August 24, 2019
David Kelley
Luge Deluge
February 28, 2019 - April 6, 2019
Stephen Mueller
Plaids: Paintings & Works on Paper from 2000-2002
January 17, 2019 - February 23, 2019
Robert Kushner
Reverie: Dupatta-topia
November 29, 2018 - January 5, 2019
Joanne Greenbaum
New Work
October 18, 2018 - November 24, 2018