5900 Wilshire Boulevard
Los Angeles, CA 90036
Appointment Recommended
323 634 0600
Sprüth Magers has expanded from its roots in the German Rhineland to become an international gallery dedicated to exhibiting the very best in groundbreaking modern and contemporary art. With galleries located in Berlin Mitte, London's Mayfair, and the Miracle Mile in Los Angeles (directly across Wilshire Boulevard from LACMA), as well as outposts in Cologne, Hong Kong, and Seoul, Sprüth Magers retains close ties with the studios and communities of the artists who form the core of its roster, including John Baldessari, George Condo, Andreas Gursky, Barbara Kruger, Louise Lawler, and Cindy Sherman.
Current Exhibition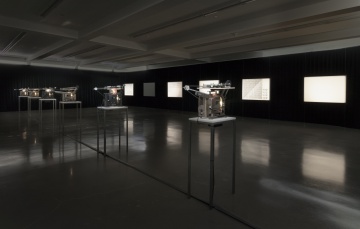 Hanne Darboven
Six Books on 1968
March 19, 2022 - July 16, 2022
Widely acknowledged as one of conceptual art's founding artists, and a rare woman amid that canon, Hanne Darboven offered a unique and fascinating voice in the turn to structural systems in the art of the late 1960s onward. At the Los Angeles gallery, Monika Sprüth and Philomene Magers are pleased to present the West Coast premiere of the artist's first film work, Six Books on 1968 (1969), a groundbreaking installation that is key to grasping Darboven's overall process and artistic ethos
Past Exhibitions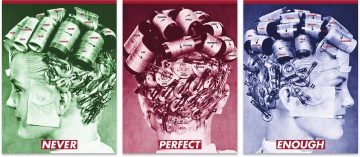 Barbara Kruger
March 19, 2022 - April 16, 2022
Monika Sprüth and Philomene Magers are pleased to present an exhibition of new and historical works by Barbara Kruger at the Los Angeles gallery, timed with her major exhibition, Thinking of You. I Mean Me. I Mean You., on view across Wilshire Boulevard at the Los Angeles County Museum of Art (March 20–July 17, 2022).
Cao Fei
October 8, 2021 - December 22, 2021
Cao Fei, based in Beijing and recognized for her groundbreaking work since the mid-1990s, is one of today's foremost contemporary artists and filmmakers. Across her multimedia projects we witness individuals coming to terms with both the beauty and the perils of a global, industrialized and hyperconnected world. Monika Sprüth and Philomene Magers are pleased to present a solo exhibition of recent films, photographs and sculptures by Cao Fei at the Los Angeles gallery, the artist's largest presentation to date on the West Coast.