19 East 66th Street
New York, NY 10065
212 202 3270
Rosenberg & Co., on the upper east side of Manhattan, continues Marianne Rosenberg's family's distinguished tradition of exhibiting both Modern and contemporary art. The gallery presents an international roster of works by prominent Impressionist and Modern artists, and continues the legacy of working with contemporary artists. The gallery renews a focus on the highest standards of connoisseurship and expertise that have been cultivated over generations by the family.
Marianne Rosenberg is a committee member of the Fondazione Giacomo Manzù, and represents the Comité Léger within the United States.
Artists Represented:
Brendan Stuart Burns
Nguyen Cam
Ann Christopher
Tom John
The Estate of Fred Stein,
The Estate of Jeffrey Wasserman
The Estate of Maurice Brianchon and Marguerite Louppe
Past Exhibition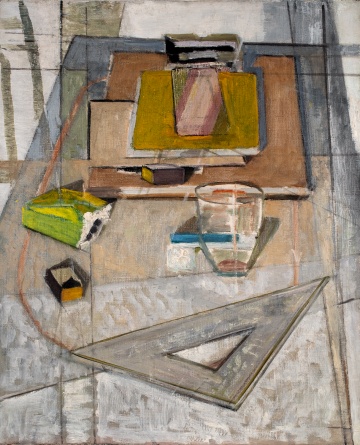 Marguerite Louppe
Marguerite Louppe: Diagramming Space
April 19, 2022 - July 1, 2022
Rosenberg & Co. is pleased to present Marguerite Louppe: Diagramming Space, the artist's first solo exhibition in the United States. This exhibition brings together over 40 paintings and works on paper by the artist that draw upon Cubism and Purism to delineate space and color fields while evoking an indelible familiarity.