536 West 22nd Street
New York, NY 10011
212 629 6100
Pace Prints, founded in 1968, is a fine art contemporary print publisher and dealer with galleries in New York and participating in art fairs in the United States, Asia, and Europe.

Pace African & Oceanic Art was established in 1971 as a gallery specializing in museum-quality antique African and Oceanic art. Both galleries are available worldwide for consultation regarding auctions; insurance appraisals; and conservation.
Artists Represented:
Nina Chanel Abney
Ai Weiwei
Ghada Amer and Reza Farkhondeh
Daniel Arsham
Donald Baechler
Kelsey Brookes
Jennifer Bartlett
Ingrid Calame
John Chamberlain
Francesco Clemente
Chuck Close
Nigel Cooke

George Condo

Mary Corse

Will Cotton
Julie Curtiss
Agnes Denes
Tara Donovan
Nick Doyle
Leonardo Drew
Jean Dubuffet

Shepard Fairey
Fang Lijun
Günther Förg
Helen Frankenthaler
Barnaby Furnas
Tomoo Gokita
April Gornik
Adolph Gottlieb
Red Grooms
Peter Halley
Jane Hammond
Keith Haring
Daniel Heidkamp
Mary Heilmann
Arturo Herrera
David Hockney
Loie Hollowell
Jenny Holtzer

How and Nosm
Shara Hughes

Alfred Jensen
KAWS
Nicholas Krushenick
Robert Kushner
Austin Lee

SeaHyun Lee
Lee Ufan
Sol LeWitt
Li Songsong

Ling Jian
Nicola López
Sven Lukin

Robert Mangold
Ryan McGinness
Santi Moix
Paul Morrison

Wangechi Mutu
Yoshitomo Nara
Louise Nevelson
Don Nice

Kenneth Noland
Kenzo Okada

Claes Oldenburg
Erik Parker
Adam Pendleton

Emilio Perez
Qi Zhilong

Qin Feng
Syed_Haider Raza

Ed Ruscha
Robert Ryman
Lucas Samaras
Peter Saul

Kenny Scharf
Julian Schnabel

Mark Sheinkman
Kate Shepherd
Yasu Shibata
Alan Shields

James Siena
Shazia Sikander

Kiki Smith
Josh Sperling

William Steiger
Pat Steir
Donald Sultan
Mickalene Thomas

James Turrell
Dan Walsh
Karl Wirsum

Robin F. Williams
Jonas Wood

Jack Youngerman

Yue Minjun
Jian-Jun Zhang
Zhang Xiaogang
Joe Zucker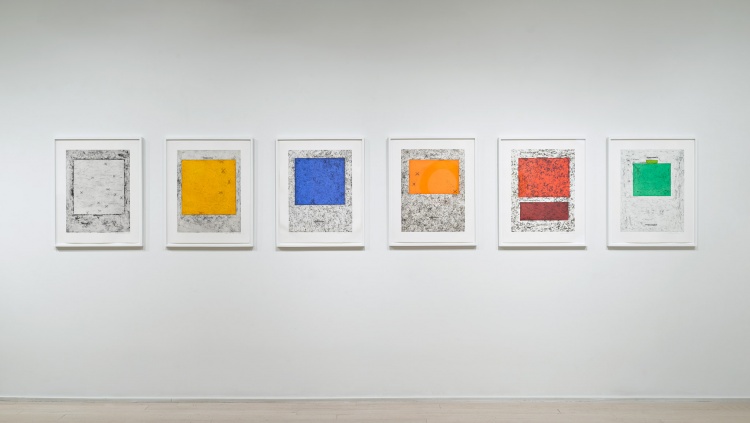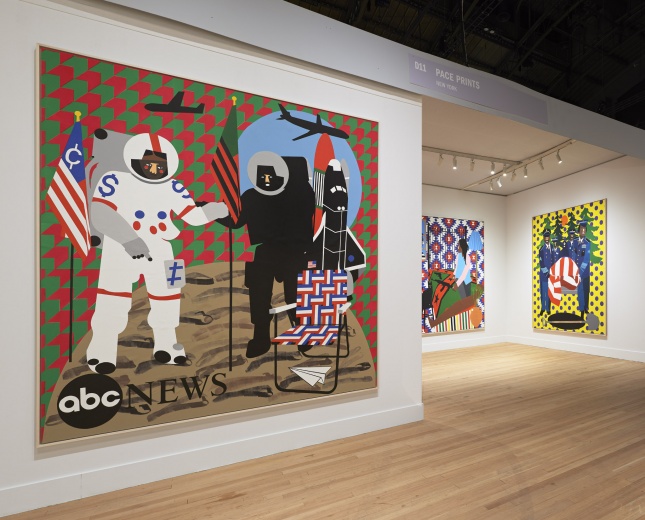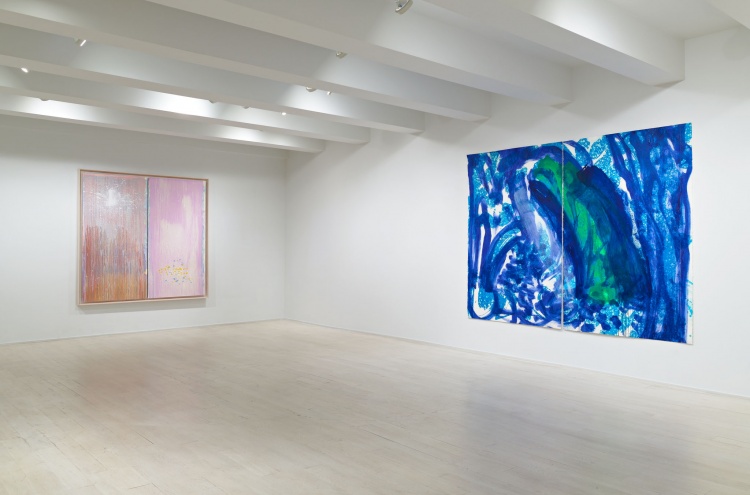 Upcoming Exhibition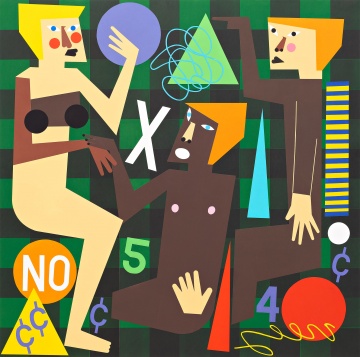 Nina Chanel Abney
Nina Chanel Abney: Framily Ties – You Win Some, You Lose Some
September 30, 2022 - November 12, 2022
Pace Prints is pleased to announce a solo exhibition of large-scale prints and collages by American painter Nina Chanel Abney (b. 1982, Chicago), on view September 30 – November 12, 2022, at Pace Prints' new gallery location at 536 West 22nd Street. This presentation, titled "Framily Ties — You Win Some, You Lose Some," will mark the inauguration of the new space and Abney's third exhibition with the gallery since 2018. A public opening reception will be held Thursday, September 29, 6–8pm.