32 East 57th Street, 9th Floor
New York, NY 10022
212 759 7999

Also at:
540 West 25th Street, Floor 3
New York, NY 10001
212 759 7999
Pace/MacGill Gallery was founded in 1983 by Peter MacGill, in collaboration with partners Arne Glimcher of Pace and Richard Solomon of Pace Prints and Pace Primitive. Since its founding, Pace/MacGill has established itself as one of the premier galleries dealing in modern and contemporary photography. Pace/MacGill has had the opportunity to represent some of the most distinguished artists, and estates, as well as assisting in the development of many new artists'careers. In 35 years, the gallery has mounted over 250 exhibitions and published numerous exhibition catalogs. Pace/MacGill strives to disseminate the work of its artist to museums, private collectors, and corporate collections around the world. The gallery has had the privilege to represent many masters of photographs. In addition to its musuem-quality exhibitions, Pace/MacGill Gallery has become the leading organizer of transactions to place prominent collections and archives in public institutions across the country.
Artists Represented:
Adou
Diane Arbus
Richard Avedon
Yto Barrada
Richard Benson
David Byrne
Harry Callahan
William Christenberry
Chuck Close
Walker Evans
Robert Frank
Jim Goldberg

David Goldblatt
Emmet Gowin
Paul Graham
Hai Bo
Hiro
Peter Hujar
Mark Klett
Josef Koudelka
Richard Learoyd

Jocelyn Lee
Boris Mikhailov
Richard Misrach
Yoshitomo Nara
Nicholas Nixon
Tod Papageorge
Irving Penn

Robert Rauschenberg
Paolo Roversi
Michal Rovner
Lucas Samaras
Fazal Sheikh

Kiki Smith
Frederick Sommer
Alfred Stieglitz
JoAnn Verburg

Andy Warhol
William Wegman
Henry Wessel
Garry Winogrand
Works Available By:
Vito Acconci
Adou
Diane Arbus
Richard Avedon
Yto Barrada
Richard Benson
David Byrne
Brassai
Harry Callahan
William Christenberry
Chuck Close
Robert Cumming
Walker Evans
Robert Frank
Jim Goldberg

David Goldblatt
Emmet Gowin
Paul Graham
Hai Bo
Hiro
David Hockney
Peter Hujar
Mark Klett
Josef Koudelka
Richard Learoyd
Boris Mikhailov
Richard Misrach
Yoshitomo Nara

Nicholas Nixon
Tod Papageorge
Susan Paulsen
Irving Penn
Robert Rauschenberg
Paolo Roversi
Michal Rovner
Lucas Samaras
Viviane Sassen
Fazal Sheikh
Kiki Smith
Frederick Sommer
Alfred Stieglitz
JoAnn Verburg

Andy Warhol
William Wegman
Henry Wessel
Garry Winogrand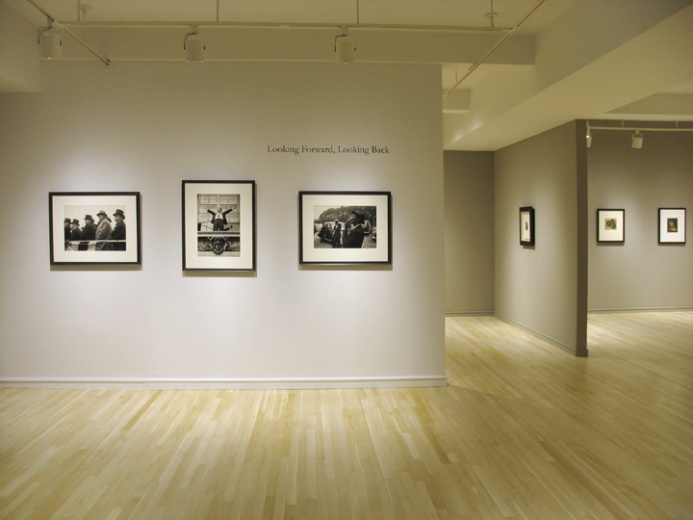 Past Exhibitions
Group Exhibition
32 East 57th Street, 9th Floor
New York, NY 10022

July 10, 2019 - July 23, 2019
Richard Learoyd
Curious
32 East 57th Street, 9th Floor
New York, NY 10022

April 4, 2019 - June 28, 2019
Paolo Roversi
Doubts
32 East 57th Street, 9th Floor
New York, NY 10022

February 14, 2019 - March 23, 2019
Yoshitomo Nara
all things must pass, but nothing is lost / precious days around me, sometimes farther along, sometimes under my feet
32 East 57th Street, 9th Floor
New York, NY 10022

October 25, 2018 - January 12, 2019
Irving Penn
Paintings
32 East 57th Street, 9th Floor
New York, NY 10022

September 13, 2018 - October 13, 2018
Harry Callahan
Sticks and Stones
32 East 57th Street, 9th Floor
New York, NY 10022

September 6, 2018 - October 25, 2018
PAIRS
32 East 57th Street, 9th Floor
New York, NY 10022

May 10, 2018 - August 24, 2018
Yto Barrada
How to Do Nothing with Nobody All Alone by Yourself
32 East 57th Street, 9th Floor
New York, NY 10022

April 5, 2018 - May 5, 2018
Celebrating Richard Benson
32 East 57th Street, 9th Floor
New York, NY 10022

February 1, 2018 - March 24, 2018