7 Franklin Place
New York, NY 10013
212 375 8043

Nicelle Beauchene Gallery is located in the Tribeca neighborhood of New York City. The gallery first opened in 2008 on the Lower East Side of Manhattan to promote the work of emerging local and international artists. In December 2012, the gallery relocated to a historic two-story building on Broome Street shared with Jack Hanley Gallery, where the two galleries alternated shows within the space. Beauchene spearheaded this site-specific move to expand upon the Lower East Side's histories of collaboration, cooperation, and flexible exhibition contexts. For several years, the gallery operated an off-site project space staged in an apartment, as well as an upstate project called Parts & Labor in Beacon, NY co-run with fellow ADAA dealer Franklin Parrasch.
Artists Represented:
Tunji Adeniyi-Jones
Saif Azzuz
Jonathan Baldock
Mary Lee Bendolph
Elliott Jerome Brown Jr.
Kari Cholnoky
Alex Bradley Cohen
Jennifer Paige Cohen
Louise Despont
Estate of John Evans
Jordan Kasey
Jim Lee
Panayiotis Loukas
Quentin James McCaffrey
James Miller
Lucy Puls
Gee's Bend Quiltmakers
Eleanor Ray
Daniel Rios Rodriguez
Bruce M. Sherman
Jeni Spota C.
Willie Stewart
Ruby Sky Stiler
Alice Tippit
Chris Wiley
Past Exhibitions
Jordan Kasey
Connection
September 8, 2023 - October 14, 2023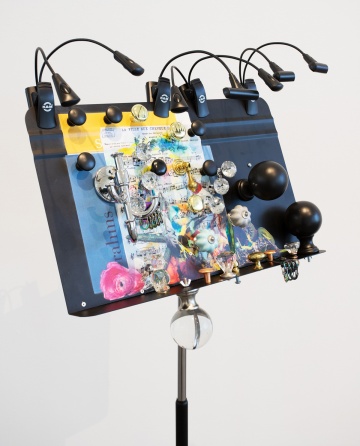 Luz Carabaño, Marisa Kriangwiwat Holmes, Scott Keightley, Jeneen Frei Njootli, Bronson Smillie
a broad private wink
September 8, 2023 - October 14, 2023
organized by april april.