724 Ellis Street
San Francisco, CA 94109
415 541 0461
Founded in 1979, Modernism has since presented more than 450 exhibitions, both historical and contemporary, in media ranging from painting to photography, sculpture to performance, by an international roster of artists. Throughout its 37 years, owner Martin Muller has striven to keep the gallery's challenging, museum quality program at the forefront of the art world. Early landmarks included being the first gallery to show Andy Warhol in the Bay Area (1982), and holding the first exhibition on the West Coast (in a gallery or museum) of the Russian Avant-Garde 1910-1930 (1980, 17 more retrospectives have since been mounted). In the 1990s Modernism highlighted its strong abstract program with the exhibition of "Four Abstract Classicists" (1993), a recreation of the show presented by the Los Angeles County Museum of Art in 1959, while at the same time introducing America to the confrontational, and ofttimes disturbing, conceptual works of Austrian born artist Gottfried Helnwein (1992). Modernism will celebrate its 38th anniversary in October, and with it, many more firsts of recent years, including the first major exhibition of the works of Le Corbusier on the West Coast (2003), and in 2006, the first major retrospective in the U.S. of the paintings, drawing, collages, and photographs of Erwin Blumenfeld. In addition to the milestones above, Modernism prides itself on the scope of its program: Historical exhibitions encompass areas including Dada, Cubism, Surrealism, Vorticism, German Expressionism, and foremost, the Russian Avant-Garde 1910-1930. The contemporary program features rotating shows, six to seven weeks in duration, of the nearly 50 gallery artists—including various representational and abstract modes, sociopolitical, and conceptual works—presented at both Modernism and Modernism West, as well as at art fairs in the United States and Europe. Modernism publishes numerous books, monographs, catalogs, and fine art editions.
Current Exhibitions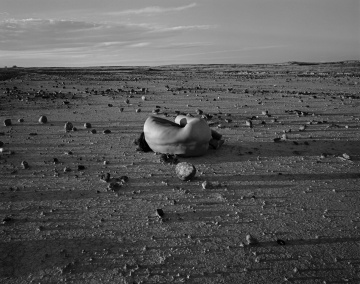 Judy Dater
Personas: A survey of works from 1965-2016
724 Ellis Street
San Francisco, CA 94109

May 10, 2018 - June 30, 2018
Opening reception May 10 from 5:30-8PM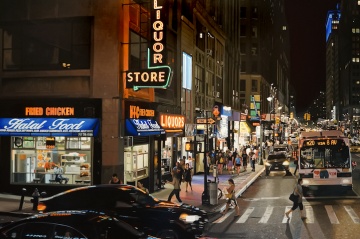 Seth Tane
Trading Places
724 Ellis Street
San Francisco, CA 94109

May 10, 2018 - June 30, 2018
Opening reception May 10 from 5:30-8PM
Upcoming Exhibition
Bill KANE
Emanations
724 Ellis Street
San Francisco, CA 94109

June 28, 2018 - September 3, 2018
Opening Reception June 28 6-8PM
Past Exhibitions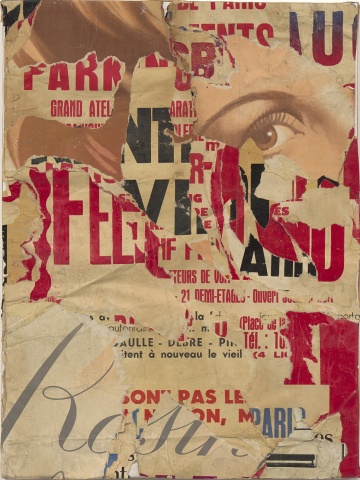 Jacques VILLEGLÉ
Traces: Décollages from 1956-2000
724 Ellis Street
San Francisco, CA 94109

March 15, 2018 - April 28, 2018
Opening reception Thursday, March 15, 5:30-8pm
Naomie Kremer
Untold: Paintings & Hybrids
724 Ellis Street
San Francisco, CA 94109

January 18, 2018 - March 3, 2018
Reception for the artist Thursday, January 18th, 5:30-8pm
Mel RAMOS
Sirens & Heroes
724 Ellis Street
San Francisco, CA 94109

November 2, 2017 - January 13, 2018
Reception for the Artist Thursday, November 2, 5:30-8PM As a young artist in the early 1960s, Mel Ramos made portraits of figures he particularly admired. He painted Batman and Wonder Woman and other comic book characters, rendering them on canvas with brushwork he'd learned by studying Old Masters. Concurrently with Andy Warhol and Roy Lichtenstein—yet independently of both—Mel Ramos pioneered an entirely new vision of modern art popularly known as Pop. More than half a century later, Ramos has returned to some of the subjects that made him famous, not only the superheroes he painted from 1961 to 1963 but also the pin-up-inspired nudes he began depicting in 1964. This November a broad selection of these new paintings goes on view at MODERNISM, together with chrome sculptures that show his female subjects cavorting with oversize golf balls and martini glasses. Together these works constitute a mini-retrospective in which the artist revisits highlights of his career with the mastery gained from decades of practice. The exhibition also shows Ramos' artistic prescience. Within the context of contemporary culture (and with midcentury characters such as Wonder Woman making Hollywood comebacks), his Pop vision seems more pertinent than ever. READ MORE FOR FURTHER INFORMATION CALL: 415/541-0461 OR EMAIL INFO@MODERNISMINC.COM
Silvia POLOTO
dithyrambus
724 Ellis Street
San Francisco, CA 94109

September 12, 2017 - October 31, 2017
Beginning with my experience as a woman, immigrant, widow and mother, from my own subjective experience and honest reflection, I create work to connect to others. I move beyond my personal identity to a universal self, casting light into and onto human experience. In this way these things that define me are catalysts, but never traps. They are lenses, but never blinders. They are personal, but only to connect to the universal. I am interested in the purpose of pain, in the structure of sorrow, in the anguish of grief, in the rapture of love, in the joy of friendship, in the tenderness of self-discovery. I am interested in the exploration of elegance, of simplicity, of beauty. Like many artists in history, I affirm the existence of beauty itself and the possibility of human connection and shared meaning. However I work in abstraction. Through abstraction I reveal rather than portray, and invite rather than present. I use an always evolving approach to materials to express what is there, what is here, what is between.
Edvard Munch
Edvard Munch: Breathe, Feel, Suffer, and Love
724 Ellis Street
San Francisco, CA 94109

August 31, 2017 - October 7, 2017
Modernism is pleased to present a major exhibition of prints and drawings by the legendary Norwegian artist Edvard Munch (1863-1944). Encompassing thirty works produced between 1894 to 1930, the exhibition complements a concurrent retrospective of Munch's paintings at the San Francisco Museum of Modern Art. The Modernism exhibition features some of Munch's most famous images, including The Sick Child, Madonna, and The Kiss – painted versions of which are simultaneously on view at SFMOMA – affording viewers a rare opportunity to see how he treated key themes including death and love in diverse media.
Jean Dessirier
Mythologies
724 Ellis Street
San Francisco, CA 94109

June 15, 2017 - August 19, 2017
Tony Hernandez
New Paintings
724 Ellis Street
San Francisco, CA 94109

June 15, 2017 - August 19, 2017
David Simpson
Fifty Years of Painting
724 Ellis Street
San Francisco, CA 94109

April 6, 2017 - May 20, 2017
Elena Dorfman
The Origin Of The New World
724 Ellis Street
San Francisco, CA 94109

April 6, 2017 - June 20, 2017
Gottfried Helnwein
Red Harvest
724 Ellis Street
San Francisco, CA 94109

February 9, 2017 - March 18, 2017