2242 Richmond Avenue
Houston, TX 77098
Appointment Recommended
713 520 9988
Since 1980, Robert and Cynthia Cage McClain have focused on the exhibition and the acquisition of museum quality modern and contemporary American and European art. McClain Gallery's program represents important twentieth-century figures while continuing to commit to younger generations of artists, which includes primary representation of many Texas-based artists. Our exhibition program is augmented by survey and group shows that investigate current themes in contemporary art within historic contexts. In addition to promoting the work of our stable of artists, our strength is guiding and educating both the new, as well as the seasoned, collector. We actively advise and help private individuals and institutions in the acquisition and sale of artworks to organizing a comprehensive program of collecting. With over three decades of proven expertise, McClain Gallery has a strong reputation as secondary market specialists who offer, research, and source artworks of exceptionally high quality with discretion. We regularly attend art fairs, bid at auctions and draw on our existing strong relationships with dealers, museum professionals, and collectors around the globe to provide our clients with thorough, insightful, and market savvy advice.
Artists Represented:
John Alexander Donald Baechler
Karin Broker
The Bruce High Quality Foundation
Brendan Cass
Seth Cameron
Gisela Colon
Stephen Dean
Anne Deleporte
Kent Dorn
Christian Eckart
Sharon Engelstein
Cleve Gray
Donna Green
Katsumi Hawakaya
Mara Held
Dorothy Hood
Jeff Shore | Jon Fisher
Bo Joseph
Julia Kunin
Gary Lang
Rosa Loy
Angelina Nasso
Henrique Oliveira
Aaron Parazette
Rob Reasoner
Elaine Reichek
David Row
Jonathan Seliger
Ray Smith
Peter Sullivan
Shane Tolbert
Kelli Vance
Bernar Venet



Current Exhibition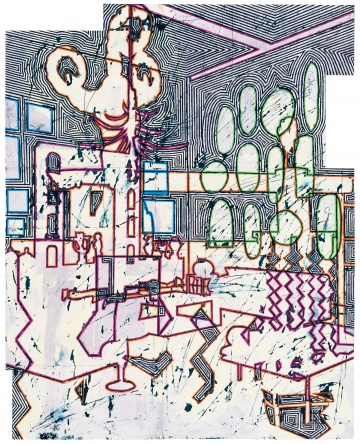 Bo Joseph
Bo Joseph: Holding Spaces
September 21, 2023 - November 2, 2023
Past Exhibitions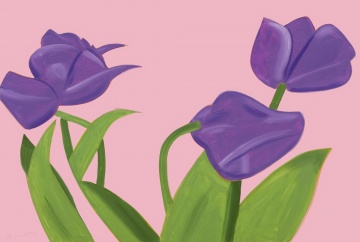 Alex Katz
Alex Katz: Flowers
May 20, 2023 - July 29, 2023
McClain Gallery is pleased to announce the opening of Alex Katz: Flowers, featuring a selection of floral paintings and a full set of prints from the artist's recent Flowers Portfolio published in 2021.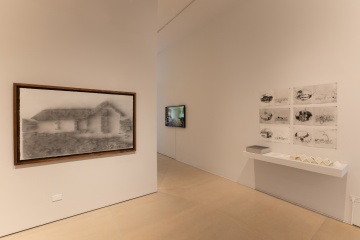 Nick Vaughan & Jake Margolin
May 6, 2023 - July 29, 2023
McClain Gallery is thrilled to open our first presentation of Nick Vaughan and Jake Margolin's work Saturday, May 6 from 2–4 PM. The installation provides an introduction to the Houston-based artists' expansive, collaborative, and mutli-disciplinary practice that pulls them through a vivid range of material exploration, sculpture, drawings, lectures, and performances to excavate and shine light onto the political and social histories of LGBTQ+ people.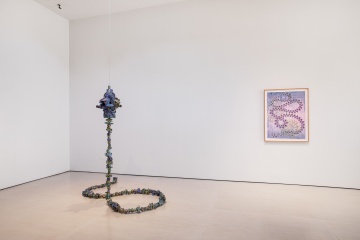 Mara Held & Julia Kunin
Kaleidoscope Eyes
January 28, 2023 - May 6, 2023
McClain Gallery is thrilled to announce Kaleidoscope Eyes: a two-person show featuring gallery artists Mara Held and Julia Kunin. The show will feature a range of Kunin's ceramic sculpture together with paintings and works on paper by Held. The two artists' oeuvre share a visual language and a kindred approach to process and referencing. Their inspirations draws them both through symbolic and cultural sources, creating new, evocative abstract forms with a reliance on geometry and nature. We are excited to bring these two resonant, yet very different, artists shoulder to shoulder.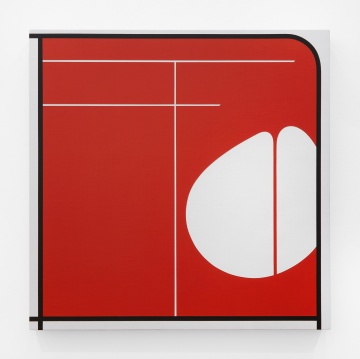 Aaron Parazette
Aaron Parazette: Stray Cats with Kittens
November 12, 2022 - January 14, 2023
McClain Gallery is delighted to announce Stray Cats with Kittens, a solo exhibition of Aaron Parazette's new paintings alongside a range of works from early on in the artist's career. The show explores Parazette's long interest in abstraction, and like any artist's stray thoughts, the progeny lives in the same neighborhood, wanders at will, howls in the night, and sometimes produces offspring. Works on panel and plaster from the 1990s draw a continuous conceptual line through the artist's formal approach to painting; several new shaped canvas pieces and the debut of a new series utilizing online image generator technology round out the group.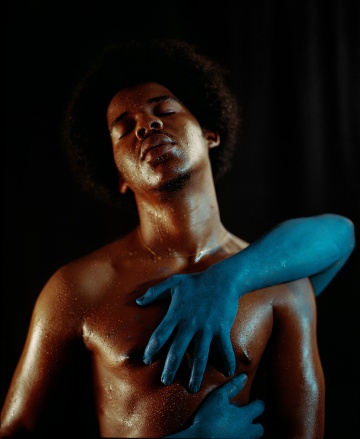 Shikeith
September 24, 2022 - November 5, 2022
McClain Gallery is excited to announce our first solo exhibition with multi-disciplinary artist Shikeith (b. 1989, Philadelphia, Pennsylvania). This show, part of our two presentations for FotoFest 2022, includes recent photographs and small-scale sculptures and marks the premiere of three new prints. Shikeith's work, conceptual at its core, explores the experiences of Black queer men via portraiture. The artist develops a visual vocabulary by sieving personal and cultural history. Hauntings, psychic space, intimacy, and the refusal of painful societal expectations all have seats at the table of his practice. His material choices mirror his investment in the non-corporeal: skin, sweat, clay, "haint" blue, and breath become physical manifestations and symbols for the themes Shikeith deftly navigates.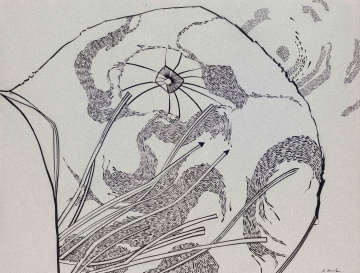 Alma Allen, Louise Bourgeois, Leonora Carrington, Max Ernst, Ficus Interfaith, Dorothy Hood, Katarzyna Przezwańska, Helen Evans Ramsaran, Odilon Redon, Dorothea Tanning, Remedios Varo
Cosmic Eye of the Little Bird
March 26, 2022 - May 28, 2022
McClain Gallery presents Cosmic Eye of the Little Bird: a group exhibition of sculpture and works on paper that set up a call and response with a selection of Dorothy Hood's ink drawings from the second half of the twentieth century. The exhibition includes artists who inspired her, like Max Ernst and Odilon Redon, and her contemporaries Leonora Carrington, Remedios Varo, Louise Bourgeois, and Dorothea Tanning. It also looks at the resonance of Hood's expressive artistic impulse with a younger generation of sculptors from Alma Allen, Ficus Interfaith, and Katarzyna Przezwańska to Helen Evans Ramsaran.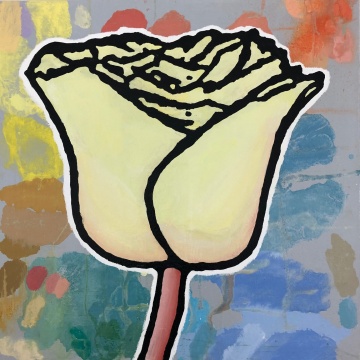 Donald Baechler
Donald Baechler: Remedy of Anything
May 15, 2021 - August 21, 2021
McClain Gallery presents an exhibition of new work by Donald Baechler entitled Remedy of Anything. This is Baechler's fourth solo show at McClain Gallery and combines small paintings with graphite drawings.