23 East 73rd Street
New York, NY 10021
212 288 2213

Also at:
Miami, FL 33146
By Appointment
305 775 5018

Mary-Anne Martin|Fine Art was established in 1982 by Mary-Anne Martin, who had created the Latin American Department at Sotheby's in the late 1970's. Dedicated to the promotion of Mexican and Latin American art, the gallery showcases works by major artists of Latin America including Carrington, Gerzso, Goeritz, Kahlo, Lam, Matta, Orozco, Rivera, Siquieros, Tamayo and Toledo. Known for its good taste, expertise, and scholarship, Mary-Anne Martin|Fine Art has contributed to the passage of Latin American art from an esoteric specialty to a strong international market.
Artists Represented:
Leonora Carrington
Alfredo Castaneda
Olga Costa
Miguel Covarrubias
Gunther Gerzso
Mathias Goeritz
Maria Izquierdo
Frida Kahlo
Guillermo Kuitca
Wifredo Lam
Roberto Matta
Isabel de Obaldia
Jose Clemente Orozco
Wolfgang Paalen
Alice Rahon
Alfredo Ramos Martinez
Diego Rivera
David Alfaro Siqueiros
Rufino Tamayo
Bridget Bate Tichenor
Francisco Toledo
Joaquin Torres-Garcia
Remedios Varo
Alejandro Xul Solar
Nahum Zenil
Francisco Zuniga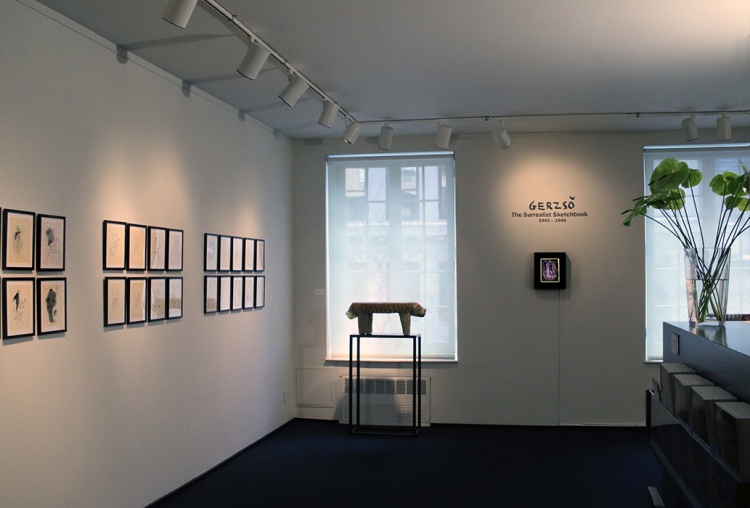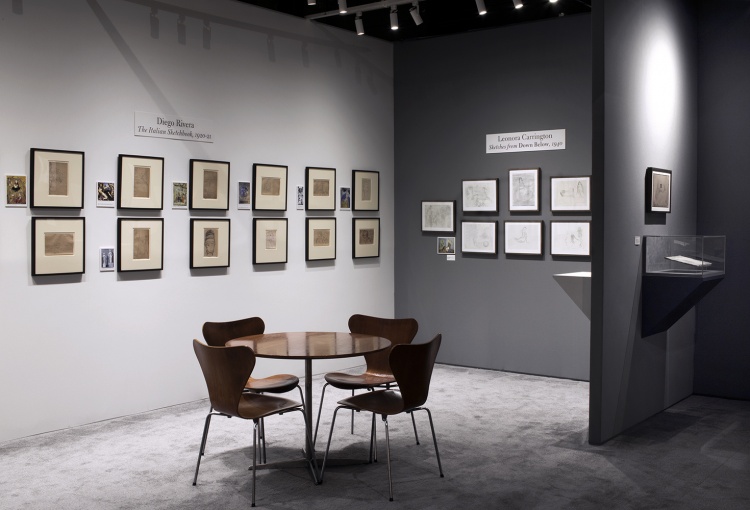 Past Exhibitions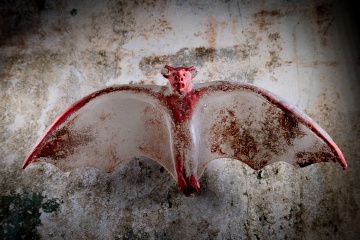 Isabel De Obaldía
Isabel De Obaldía: Murciélagos
January 20, 2023 - February 24, 2023
Mary-Anne Martin|Fine Art is pleased to present a solo exhibition of recent drawings and sculptures by contemporary artist Isabel De Obaldía. Throughout her multimedia career, De Obaldía has always returned to drawing: "One thing that has been a constant throughout my life is drawing. I draw to remember. I draw to sketch out an idea. I draw to quell my anxiety. I draw for pure enjoyment." In 2020, De Obaldía began drawing continually to record and process the immense changes happening throughout the world. She became highly interested in bats, an animal crucial to our ecosystems yet much maligned recently, as humans have encroached on their habitats with devastating consequences. Over one thousand species of bats exist, and they have long been depicted in the art of cultures worldwide, from antiquity to the present. In De Obaldía's home country of Panama, portrayals of bats have been found in ancient gold artifacts dating back to 850 CE. Based on this new interest, De Obaldía embarked on a series of glass sculptures of bats and incorporated them into her drawings and prints. The show comprises colorful large scale drawings, monotypes, and casting sketches alongside her new sculptures. The gallery will also display a selection of De Obaldía's animations and storyboard drawings, including drawings for her short narrative film "Diary 2020" which was screened this year at both the Carnegie Museum of Art and the Chelsea Film Festival in New York.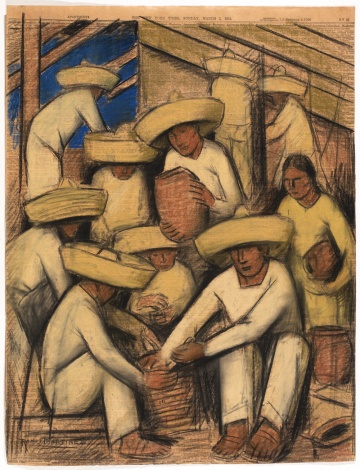 The American Art Fair
May 13, 2022 - May 17, 2022
Mary-Anne Martin Fine Art is pleased to participate in The American Art Fair, held at the Bohemian National Hall at 321 East 73rd Street in New York. The gallery's presence marks the fair's expansion into Mexican and Latin American art. Our presentation will focus on different movements in Latin American art history, including Mexican Muralism, surrealism, and geometric abstraction.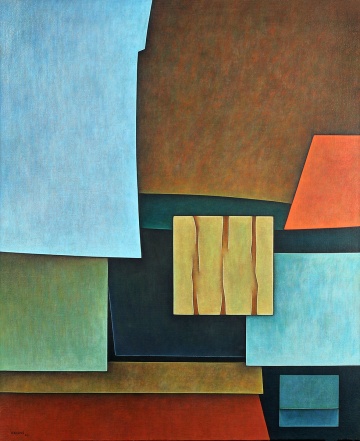 Gunther Gerzso, Mathias Goeritz, Pedro Friedeberg
Beyond Muralism: Gerzso, Goeritz, and Friedeberg
July 19, 2021 - September 24, 2021
Mary-Anne Martin|Fine Art presents an exhibition of paintings, drawings, and sculpture by Gunther Gerzso, Mathias Goeritz, and Pedro Friedeberg, focusing on works from the 1940's through 1960's. While Muralism dominated the cultural and artistic scene in Mexico immediately following the Revolution, by mid-century, a younger generation of artists was emerging with distinct creative visions. Some were inspired by time spent in Europe, and others joined a growing circle of ex-patriot artists and intellectuals. Mixing elements of the Mexican landscape and culture with outside influences, Gerzso, Goeritz, and Friedeberg all broke away from the ideology and social realist aesthetics of muralism to create unique artistic styles, rooted in abstraction.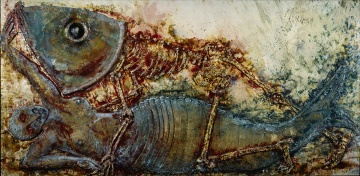 Frederic Amat
Frederic Amat: Looking Back
May 10, 2021 - May 28, 2021
As Mary-Anne Martin|Fine Art approaches its 40th anniversary, the gallery presents a series of installations celebrating artists shown by the gallery since its founding in 1982. Currently on view are works by the Barcelona born multimedia artist Frederic Amat, whose work spans painting, theater, film, set design, illustration, printmaking, and architecture. Following time spent in Mexico in the late 1970's Amat moved to New York, and in 1984 Mary-Anne Martin|Fine Art, in conjunction with Monique Knowlton Gallery, gave the artist his first solo show in the United States. The works on view are from the early 80's and and feature constructions made of handmade paper, wax, painting and found objects.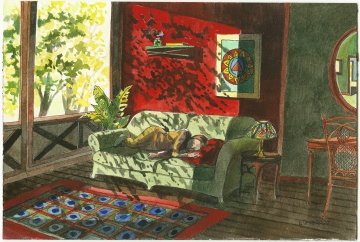 Master Drawings from A to Z
January 22, 2021 - February 26, 2021
Mary-Anne Martin Fine Art is pleased to participate in the 2021 edition of Master Drawings New York. Our exhibition features works on paper by Latin American artists working in a range of movements, including Surrealism, figuration, social realism and geometric abstraction. The exhibition opens January 22 and can be viewed by appointment.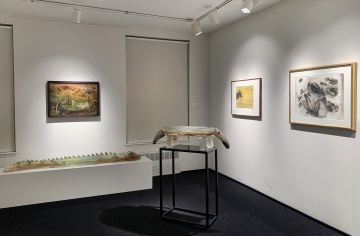 Various
Animal Magnetism
November 30, 2020 - December 21, 2020
In conjunction with the online edition of Art Basel Miami Beach 2020, the gallery presents "Animal Magnetism," an exhibition of works by Mexican and Latin American artists who were inspired by the natural history and rich biodiversity of the region. While working in a variety of styles and mediums, these artists share a deep knowledge and appreciation for their countries' environment. The show focuses on works depicting animals, which served as inspiration and symbolism for Surrealists including Leonora Carrington, Gunther Gerzso, Alice Rahon, Bridget Bate Tichenor and Remedios Varo. Also included are works by Francisco Toledo, whose art is populated by a multitude of animal forms, representing an essential part of his Zapotec Indian cultural and spiritual heritage. Also on view are glass sculptures by contemporary Panamanian artist Isabel De Obaldía, whose work incorporates Pre-Columbian themes and animal forms native to her home in Panama, including anteaters, monkeys, iguanas, and crocodiles. De Obaldía often observes these animals firsthand, as they appear in her driveway and backyard.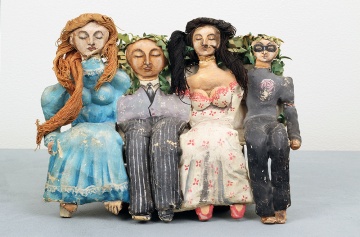 Women Surrealists
May 18, 2020 - June 30, 2020
Please enjoy a virtual visit to our current installation of works by female surrealists including Leonora Carrington, María Izquierdo, Frida Kahlo, Helen Lundeberg, Alice Rahon, Bridget Bate Tichenor, and Remedios Varo.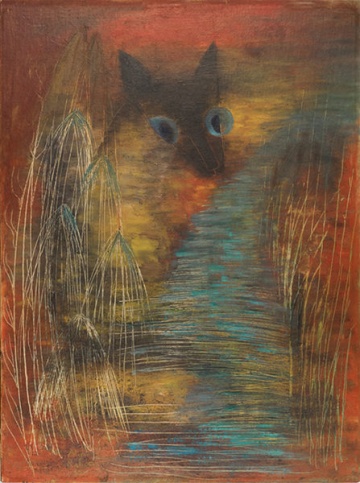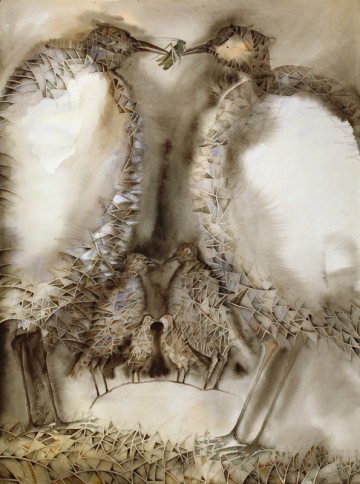 Francisco Toledo
Francisco Toledo, In His Memory: Watercolors, Drawings, and Prints
January 24, 2020 - February 29, 2020
Mary-Anne Martin Fine Art is exhibiting watercolors, drawings, and prints by Francisco Toledo (1940-2019). Featured in this memorial show is a never-before-exhibited sketchbook from 1982 consisting of more than fifty drawings in pen and ink, representing Toledo's version of the Mayan codex, Popol Vuh. Image: Francisco Toledo, Comiendo Chapulines(Eating Grasshoppers), ink, wash and watercolor on Arches paper, 30 x 22 1/2 inches, 1977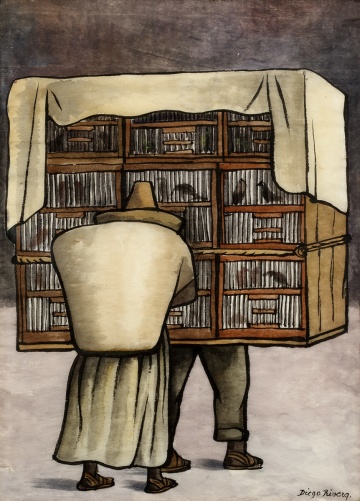 Diego Rivera
Diego Rivera: Europe to Mexico, 1920 – 1948
May 13, 2019 - June 28, 2019
Featuring paintings and works on paper dating from Rivera's studies in Paris and extensive travels through Italy before returning to Mexico to lead the Mexican Mural Renaissance. Included in this exhibition will be a drawing of a surgical operation that Rivera witnessed in Paris in the clinic of Dr. Jean Louis Faure, selections from his 1920-21 Italian sketchbook, and lively market scenes and studies of children and indigenous "tipos mexicanos." A highlight will be the tender 1935 portrait of Delfina and her son Dimas; Delfina modeled for the artist and became part of his household in the 30's when he was married to Frida Kahlo. Supplementary material will include "Vigil" an important, rarely seen 1929 painting by José Clemente Orozco, which was included in his first show in New York at Alma Reed's Delphic Studios. This work was cited in "The Art News" as one of the best paintings in the show.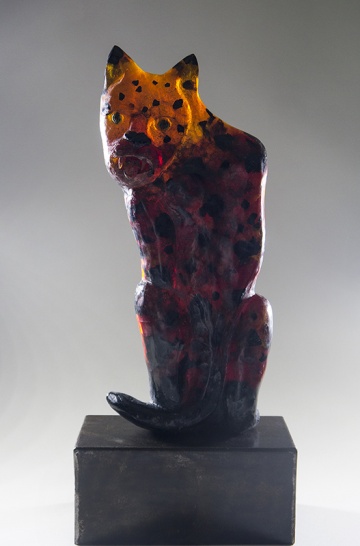 Various
Reigning Cats and Dogs, 200 BC - 2019 AD
February 28, 2019 - March 3, 2019
For The Art Show 2019 Mary-Anne Martin|Fine Art presented an installation of paintings, drawings, photographs and sculptures portraying two constant companions of artists throughout history: cats and dogs. The exhibit encompassed a variety of artistic movements, from Pre-Columbian Mexican to the Edo period in Japan and contemporary art from Mexico and Latin America. Also featuring new glass sculptures and paintings by Isabel De Obaldía.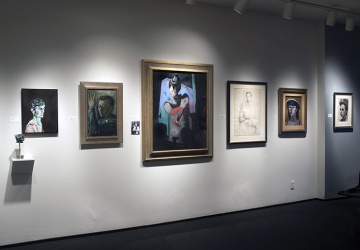 Various
Artists by Artists
May 24, 2018 - June 28, 2018
Self-portraits, commissioned portraits, and portraits of artists by their contemporaries. Featuring Modern Mexican and Latin American artists including Diego Rivera, Rufino Tamayo, David Alfaro Siqueiros, Frida Kahlo, and Wifredo Lam.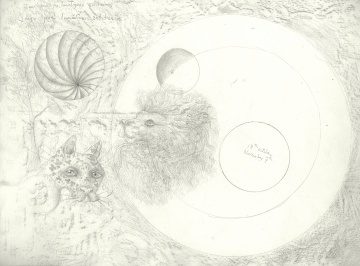 Leonora Carrington, Gunther Gerzso, Diego Rivera
Three Artist's Sketchbooks
February 27, 2018 - March 4, 2018
For the Art Show, Mary-Anne Martin|Fine Art presented an installation of three original artist's sketchbooks: Diego Rivera, The Italian Sketchbook 1920-21; Gunther Gerzso, The Surrealist Sketchbook 1943-46; and Leonora Carrington, Untitled (Sketches from Down Below), October 1940.