Slat House, The Royal Poinciana Plaza, 50 Cocoanut Row, Suite 122
Palm Beach, FL 33480
Telephone +1 561 855 7538

Also at:
501 West 24th Street
New York, NY 10011
212 255 2923
Rachel Lehmann and David Maupin founded Lehmann Maupin in 1996. The gallery represents a diverse range of contemporary artists and estates from around the world. Since inception, Lehmann Maupin has been instrumental in introducing international artists in new geographies. This mission has resulted in historic first exhibitions in New York, Hong Kong, and Seoul. The gallery opened its newest location in London in October 2020.
Artists Represented:
Kader Attia
Hernan Bas
Ashley Bickerton
McArthur Binion
Heidi Bucher
Dominic Chambers
Billy Childish
Mandy El-Sayegh
Teresita Fernández
Tom Friedman
Gilbert & George
Nicolas Hlobo
Shirazeh Houshiary
Chantal Joffe
Klara Kristalova
Lee Bul
Liu Wei
Liza Lou
Marilyn Minter
Mr.
Arcmanoro Niles
Catherine Opie
OSGEMEOS
Tony Oursler

Helen Pashgian
Lari Pittman
Alex Prager
Calida Rawles
Robin Rhode
Tim Rollins and K.O.S.
David Salle
Jennifer Steinkamp
Suh Se Ok
Do Ho Suh
Cecilia Vicuña
Nari Ward
Erwin Wurm
Billie Zangewa
Works Available By:
Stefano Arienti
Kutlug Ataman

Mary Corse
Anya Gallaccio
Margarita Manzelli
Angel Otero
Juergen Teller
Patrick Van Caeckenbergh
Adriana Varejão
Kara Walker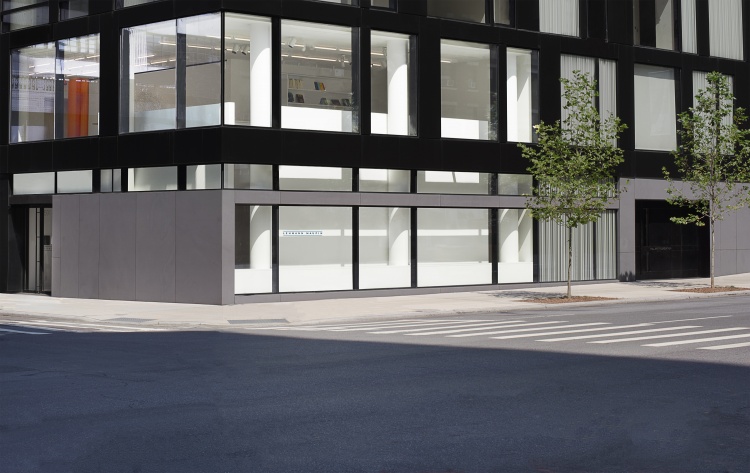 Current Exhibitions
Alex Prager
Part Two: Run
January 19, 2023 - March 4, 2023
ALEX PRAGER Sleep, 2022 Archival pigment print 40 x 77.4 inches (print) 101.6 x 196.6 cm 42 x 79.5 x 2.5 inches (framed) 106.68 x 201.93 x 6.35 cm Courtesy Alex Prager Studio and Lehmann Maupin, New York, Hong Kong, Seoul, and London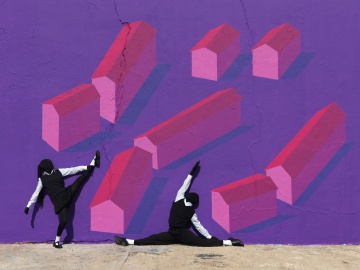 Robin Rhode
African Dream Root
January 12, 2023 - February 11, 2023
Robin Rhode, Block of Flats, 2022
Past Exhibitions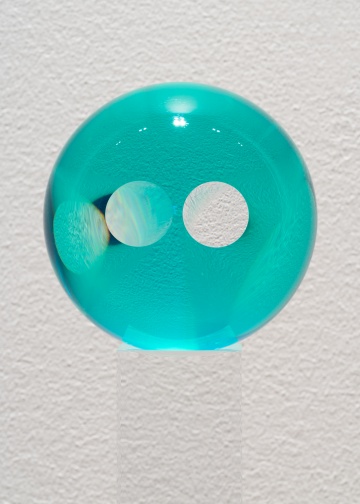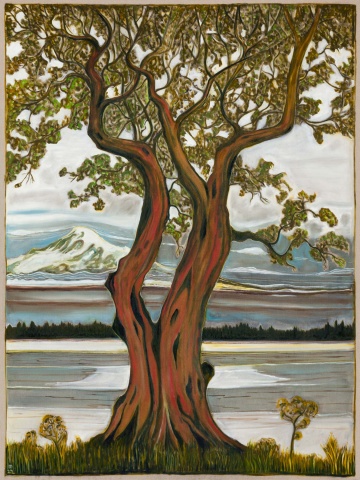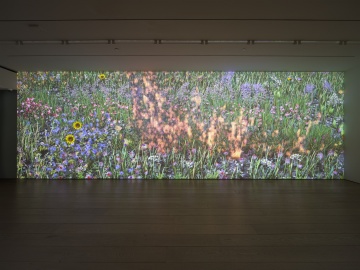 Jennifer Steinkamp
In Focus: Jennifer Steinkamp
November 10, 2022 - January 7, 2023
Jennifer Steinkamp: In Focus Installation view November 10, 2022–January 7, 2023 Lehmann Maupin New York Photo by Daniel Kukla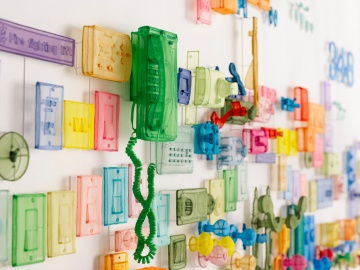 Do Ho Sun
September 8, 2022 - October 29, 2022
DO HO SUH Jet Lag, 2022 polyester fabric, stainless steel 130.64 x 412.57 x 1.17 inches 331.83 x 1047.93 x 2.98 cm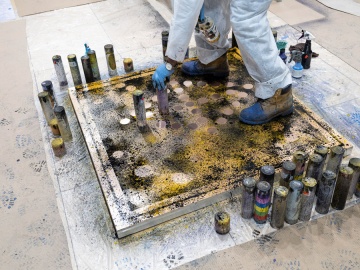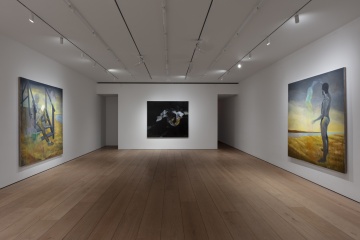 Dominic Chambers
Soft Shadows
February 3, 2022 - February 26, 2022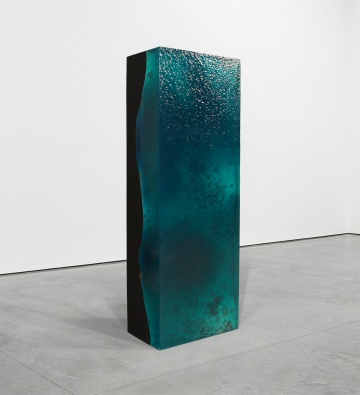 Ashley Bickerton
Seascapes at the End of History
January 27, 2022 - March 5, 2022
Lehmann Maupin presents Seascapes at the End of History, artist Ashley Bickerton's sixth solo exhibition at the gallery. As part of its bold reappraisal of the seascape genre, the exhibition features works from Bickerton's Ocean Chunk series, which he first conceived of while living in New York City prior to his relocation to the Indonesian island of Bali in 1993. During "one grueling [New York] winter too many," as he desperately yearned to swim in warm, tropical waters, Bickerton—who spent decades as an avid surfer—imagined these works as sensual material portals to faraway seas, calling them "a contemporary form of idolatry [and] a bulwark against longing." Made of resin and fiberglass, they appear as solid, three-dimensional chunks of undulating ocean water, extending the artist's career-spanning interest in the hybridization of mediums—particularly sculpture, painting, and photography—and his efforts to formally overhaul art historical genres such as seascape painting.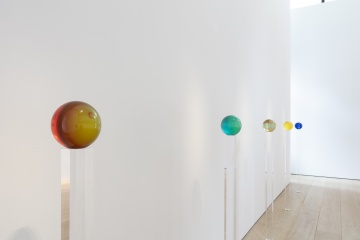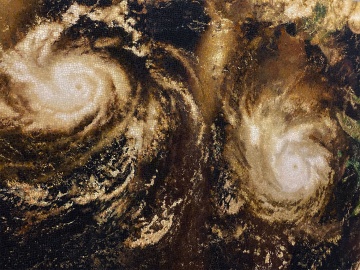 Teresita Fernández
Maelstrom
November 12, 2020 - January 9, 2021
Lehmann Maupin is pleased to announce Teresita Fernández, 'Maelstrom'. This exhibition will feature a new series of monumental sculptures and installations that unapologetically visualize the enduring violence and devastation ignited by colonization. Focusing on the Caribbean archipelago, the first point of colonial contact in the Americas, Fernández challenges us to consider a more nuanced reading of people and place, one that looks beyond dominant, continental narratives and instead considers the region as emblematic of an expansive and decentralized state of mind. The artist conjures images of catastrophic weather and natural disasters as metaphors for centuries of injustice, U.S. military intervention, ecological destruction, and systemic oppression as a means of reflecting on the sociopolitical turmoil and abandon to which the region and its populations have been (and continue to be) subjected.
Lari Pittman
Found Buried
March 5, 2020 - April 25, 2020
Lehmann Maupin is pleased to announce Found Buried, Lari Pittman's first solo exhibition with the gallery. For this new body of work, the Los Angeles-based artist will present a series of new paintings and works on paper that combine the genres of landscape, portraiture, and still life. Pittman continues to address the histories of identity, violence, class, and human nature through the polemicized lens of decoration, decor, and the decorative embodied in the memento mori and other forms of commemoration. Pittman is best known for his unique visual aesthetic that has established him as one of the most significant painters of his generation. In this exhibition, he continues his signature, densely-layered painting style that includes a lexicon of signs and symbols, a compilation of varied painting techniques, and a clear homage to the applied and decorative arts. There will be an opening reception with the artist on Thursday, March 5th, from 6 to 8 PM at 501 24th Street, New York, NY 10011.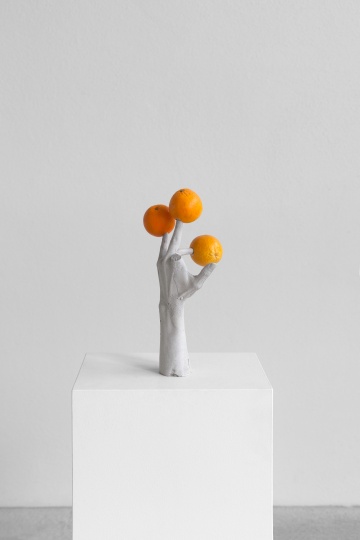 Erwin Wurm
Yes Biological
January 16, 2020 - February 22, 2020
Lehmann Maupin is pleased to announce Yes Biological, an exhibition of new sculptures by Erwin Wurm. For the last two decades, the Austrian artist has redefined the ways we understand and look at absurdity in his sculptural, performative, and engaging works. For this exhibition, Wurm will combine biological effects to create a new series that pushes the boundaries of sculpture even further. There will be an opening reception for the artist on Thursday, January 16 from 6 to 8 pm.
Kader Attia
Mirrors of Emotion
September 10, 2019 - October 26, 2019
cart, horse, cart
June 20, 2019 - August 17, 2019
Heidi Bucher
The Site of Memory
April 25, 2019 - June 15, 2019
Angel Otero
Milagros
March 7, 2019 - April 20, 2019
Catherine Opie
The Modernist
November 1, 2018 - January 12, 2019
Liza Lou
The Classification and Nomenclature of Clouds
September 6, 2018 - October 27, 2018