41 East 57th Street, 8th Floor
New York, NY 10022
212 593 3737

Also at:
6225 Sheridan Drive, Suite 222
Buffalo, NY 14221
By Appointment
716 852 3022
James Goodman opened his first public art gallery in Buffalo, NY in 1958, where he showed works by both Contemporary American artists and established Modern masters. He subsequently moved his gallery to New York in 1967. A founding member of the Art Dealers Association of America since its inception in 1962, James Goodman served as President of the Association from 1994-1997 and served on the Board of Directors for many years. James Goodman Gallery remains a leader in exhibiting important paintings, sculpture, and works on paper by established Modern and Contemporary artists, with a particular emphasis on the American Pop movement.
Works Available By:
Albers
Bochner
Calder
Cavallon
Chadwick
Chamberlain
Close
Condo
Cottingham
de Kooning
Delaunay
Dine
Dubuffet
Francis
Giacometti
Gorky
Gottlieb
Graham
Held
Katz
Le Va Léger
LeWitt
Lichtenstein
Mangold
Matisse
Miró
Mondrian
Moore
Nevelson
Picasso
Rauschenberg
Rosenquist
Ruscha
Ryman
Stella
warhol
Wesselmann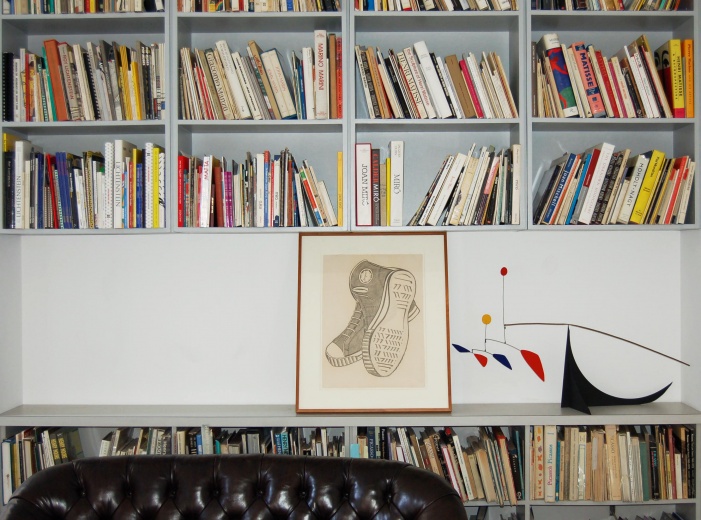 Past Exhibitions
Black & White & Red All Over
41 East 57th Street, 8th Floor
New York, NY 10022

April 24, 2019 - May 24, 2019
Matisse and the Model: The Sensuous Life
41 East 57th Street, 8th Floor
New York, NY 10022

November 1, 2018 - November 30, 2018