212 Third Avenue South
Seattle, WA 98104
Appointment Recommended
206 624 0770
Established in 1983, the Greg Kucera Gallery now comprises 6,500 square feet of beautifully designed indoor and outdoor exhibition spaces. Exhibiting paintings, sculptures, and prints by contemporary Northwest artists as well as works on paper by nationally known figures.
Artists Represented:
Humaira Abid
Juventino Aranda
Ross Palmer Beecher
Loretta Bennett
Gregory Blackstock
Cris Bruch
John Buck
Deborah Butterfield
Mark Calderon
Drie Chapek
Michael Dailey (Estate)
Jack Daws
Chris Engman
Claudia Fitch
Joseph Goldberg
Jane Hammond
Michael Knutson
Margie Livingston
Norman Lundin
Sherry Markovitz
Peter Millett
Mark Newport
Tim Roda
Roger Shimomura
Jeffery Simmons
Susan Skilling
SuttonBeresCuller
Whiting Tennis
Lynne Woods Turner
Darren Waterston
Marie Watt
Dan Webb
Alice Wheeler
Anthony White
Ed Wicklander
Claude Zervas
Works Available By:
Anne Appleby
Guy Anderson
Mary Lee Bendolph
James Castle
Richard Diebenkorn
Helen Frankenthaler
Gee's Bend Quilters
Morris Graves
Ann Hamilton
Paul Horiuchi
Jody Isaacson
William Kentridge
Jacob Lawrence
Glenn Ligon
Kerry James Marshall
Alden Mason
Robert Motherwell
Frank Okada
Bill Owens
Loretta Pettway
Martin Puryear
Robert Rauschenberg
Sean Scully
Kiki Smith
Tom Of Finland
David Wojnarowicz
Kohei Yoshiyuki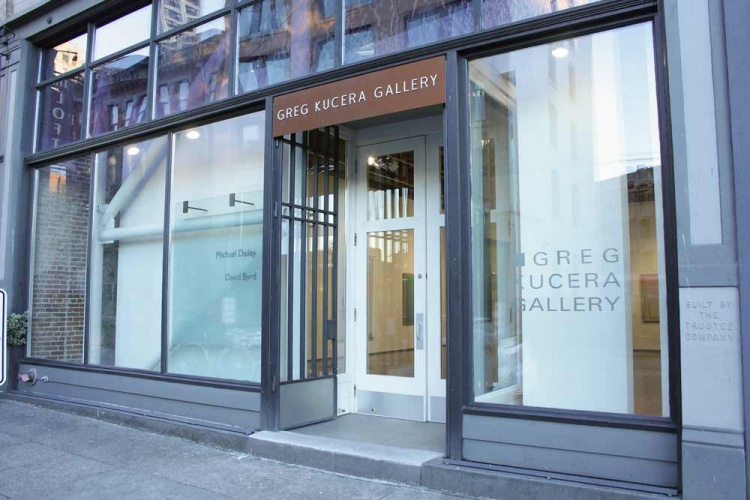 Past Exhibitions
Jeffrey Simmons
Drawings and Paintings
July 15, 2021 - August 21, 2021
BLUE PEARL, 2021 Acrylic on canvas over wood panel 48 x 33.75 inches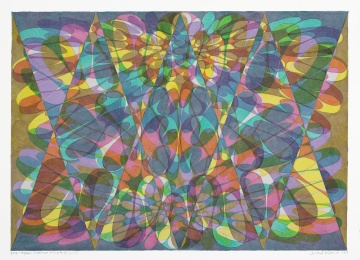 Shifting Layered Fields
Michael Knutson
July 15, 2021 - August 21, 2021
FOUR CROSSED INVERTING FIELDS #2, 2019 Watercolor on paper 22 x 30 inches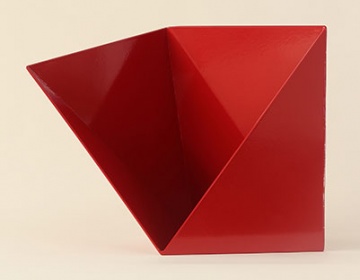 Peter Millett
New Work
May 7, 2020 - June 27, 2020
Anders Bergstrom
Thick Thin Thinner
February 6, 2020 - March 28, 2020
Greg Kucera Gallery is pleased to announce its second solo exhibition of prints by New York artist Anders Bergstrom. With this exhibition, Bergstrom continues his exploration of the common brown paper bag. Each jagged edge, creased fold, and greasy stain is an homage to this everyday object that we usually take for granted. But there is now a more playful, less reality-based result, allowing the final work to be more colorful, painterly, and thought-provoking.
Jacob Lawrence
Paintings, Drawings, and Prints
February 6, 2020 - February 29, 2020
Greg Kucera Gallery is pleased to announce an exhibition of works on paper by Jacob Lawrence. Among the 20th century's most important artists, Lawrence documented the African-American experience and the life of the working man. We will feature many prints from two major suites and also several individual well-known prints for sale.
 Also included will be several drawings and paintings from Lawrence's career. One painting depicts the "Celebration of Heritage" of the Native American communities. Another illustrates a family wondering over its newest addition, a small baby. We will have several drawings from the Vesalius Series, illustrating the musculature of the human body in motion. A watercolor shows a track meet while a colored pencil drawing and an ink drawing shows carpenters in motion, both from the "Builders Series." "The Legend of John Brown" details the life of the American abolitionist who organized a movement to arm slaves and overthrow the institution of slavery in the United States. "The Life of Toussaint l'Ouverture" tells the story of the Haitian general and charismatic leader of the Haitian Revolution, an insurrection by self-liberated slaves in the French colony or Saint-Domingue. Both suites depict the buildup and aftermath of battles waged to end slavery.
James Castle
Drawings
September 5, 2019 - November 2, 2019
Whiting Tennis
2019: New Work
September 5, 2019 - November 2, 2019
Michael Dailey
Discoveries: Paintings on Paper from the 1970s
September 5, 2019 - November 2, 2019
John Buck
Woodcut Prints and Kinetic Sculpture
June 6, 2019 - July 13, 2019
Ed Wicklander
Mostly Cats
June 6, 2019 - July 13, 2019
Darren Waterston
Vistas
April 4, 2019 - June 1, 2019
Semi-occasional Secondary Market Exhibition of Excellent Pictures
April 4, 2019 - June 1, 2019
Lynne Woods Turner
analog
February 21, 2019 - March 30, 2019
Drie Chapek
In the Quiet
February 21, 2019 - March 30, 2019
Anthony White
Smoke and Mirrors
January 3, 2019 - February 16, 2019
Joe Rudko
Same as it ever was
January 3, 2019 - February 16, 2019
Margie Livingston
Extreme Landscape Painting
November 1, 2018 - December 22, 2018
Saul Becker
Uneven Terrain
November 1, 2018 - December 22, 2018