24 West 57th Street
New York, NY 10019
By Appointment
212 245 6734
Artists Represented:
Ernst Barlach
Ilija Bosilj Basicevic
Leonard Baskin
Max Beckmann
Sue Coe
Lovis Corinth
Henry Darger
Otto Dix
Lyonel Feininger
George Grosz
Erich Heckel
Morris Hirshfield
John Kane
Ernst Ludwig Kirchner
Gustav Klimt
Oskar Kokoschka
Käthe Kollwitz
Paula Modersohn-Becker
Grandma Moses
Marie-Louise Motesiczky
Otto Mueller
Emil Nolde
Hermann Max Pechstein
Egon Schiele
Karl Schmidt-Rottluff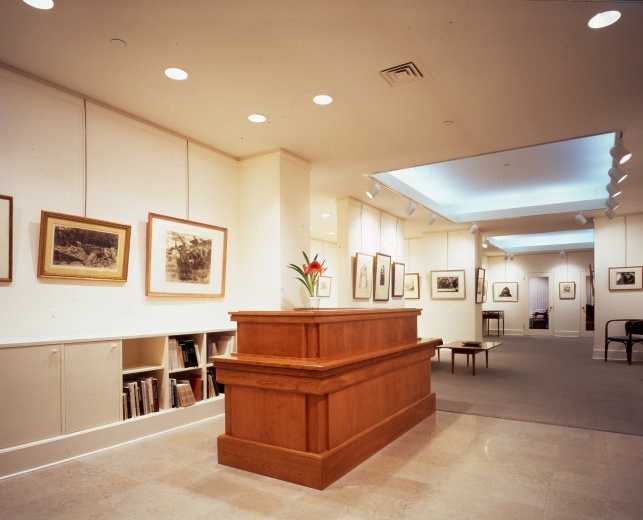 Online Programming
"Youth Style": Austrian and German Posters from the Merrill C. Berman Collection
Featuring more than 45 posters for subjects ranging from contemporary art exhibitions and cabaret performances to car shows, shoes, cigarettes and more, "Youth Style" focuses on Austrian and German posters between roughly 1895 and 1918. The show, which was to have opened at the gallery on March 18, will be available for viewing in person as soon as we are able to open our doors.
Past Exhibitions
Sue Coe
Sue Coe: It Can Happen Here
September 15, 2020 - December 30, 2020
For decades, British-American artist Sue Coe has dedicated herself to shedding light on injustice, calling attention to a wide range of political, socioeconomic, animal and environmental cruelties. Since the 2016 presidential election, the self-described artist-activist has relentlessly questioned the Trump administration's abundant threats to democracy, public health and freedom in the United States. On view beginning Tuesday, September 15 with a dedicated companion website, Sue Coe: It Can Happen Here, features paintings, drawings, lithographs, woodcuts and linocuts spanning Coe's prolific career. While sometimes tough to look at, Coe's work compels viewers to feel compassion for the world's many unseen victims and to enact change in our broken capitalistic system. The exhibition continues at the gallery through December 30.
"Youth Style:" Austrian and German Posters from the Merrill C. Berman Collection
March 18, 2020 - May 22, 2020
Including works by Ferdinand Andri, Peter Behrens, Lucian Bernhard, Edmund Edel, Hans Rudi Erdt, Thomas Theodor Heine, Ludwig Hohlwein, Gustav Klimt, Julius Klinger, Josef Maria Olbrich, Bruno Paul, Alfred Roller, Egon Schiele and others
The Expressionist Legacy
October 22, 2019 - February 29, 2020
The Third in a Series of Exhibitions Celebrating the 80th Anniversary of the Galerie St. Etienne. Featuring works by Max Beckmann, Lovis Corinth, Otto Dix, Richard Gerstl, Gustav Klimt, Paula Modersohn-Becker, Marie-Louise Motesiczky and Egon Schiele
The Art Dealer as Scholar
July 16, 2019 - October 11, 2019
Looking For America
March 19, 2019 - July 3, 2019
Egon Schiele
In Search of the Perfect Line
November 1, 2018 - March 2, 2019
The Future of Art: 2018 Art Market Report
July 17, 2018 - October 19, 2018