19 East 66th St
New York, NY 10065
212 246 5360

Franklin Parrasch Gallery began in 1986 with a program guided by a conscious reflection upon the process of creativity as it relates to human evolution.
Over the past three decades, the gallery has established a profile of exhibiting Los Angeles artists whose careers emerged in the 1960s and whose aesthetic alignment with Minimalism developed independently from that of their East Coast contemporaries. Through numerous group exhibitions, the gallery has explored artistic philosophies specific to West Coast subcultures, including hot-rodding and surfing, and how these sensibilities informed the works of Los Angeles artists of this time period.
The gallery consistently organizes shows that consider diverse evolutionary theories, with a focused sensitivity to the migration of ideas and aesthetic development as expressed by a wide range of artists who employ innovative practices.
Current Exhibition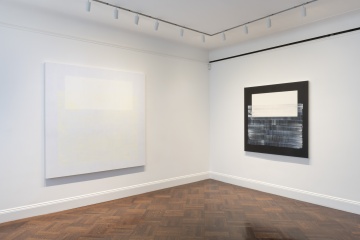 Edith Baumann
October 4, 2021 - November 6, 2021
Franklin Parrasch Gallery is pleased to present its first exhibition of work by Los Angeles-based artist Edith Baumann (b. 1948). Baumann's most recent paintings emerge from an ongoing series centered on geometric abstraction and veiled fields. This show includes seven recent works on canvas of varying scale that are deeply connected to Baumann's love for jazz and her daily meditation practice, and which exemplify her technically-driven process.
Past Exhibitions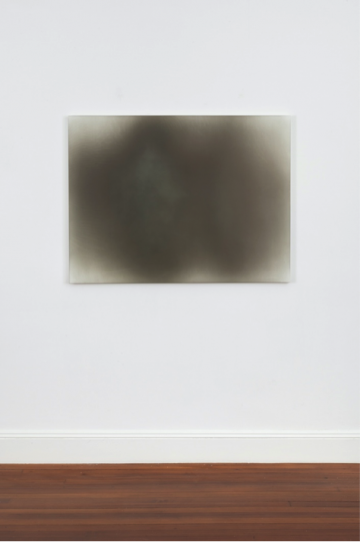 Anne Appleby, Vija Celmins, On Kawara, Daniel Turner
Moments Between Events
July 14, 2021 - August 20, 2021
In a 1977 interview with writer Tony Hiss, MoMA's then-curator of photography John Sworkowski used the phrase "moments between events" to describe the sensibility of time and space in the work of photographer Stephen Shore1, adding that these points are "not boring, not empty – but suspended." The frailty and fragility of life, memory, and matter, and how those things never completely leave but are continuously in a state of transformation, is a thought concertedly addressed by each of these artists. The works in this show engage a transition where materials and concepts crystallize, and where the sensation of separate events are bridged.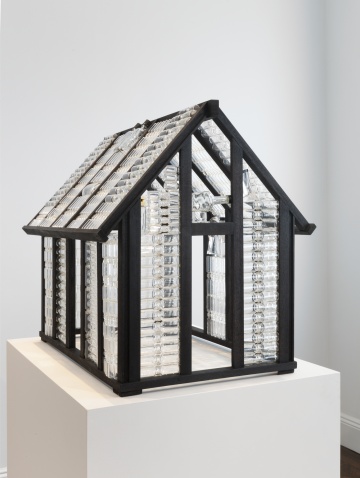 Mildred Howard
A Sonata in Four Parts
May 10, 2021 - June 18, 2021
Mildred Howard's works consistently, persistently, and poetically address themes such as domesticity, transparency, containment, and loss. Mildred Howard (b. 1945, San Francisco, CA) lives and works in Oakland, CA. Her works are held in the permanent collections of such institutions as the Museum of Contemporary Art San Diego (CA), the De Young Museum (San Francisco, CA), San Francisco Museum of Modern Art (CA), Wadsworth Atheneum (Hartford, CT) and the Davis Museum at Wellesley College (Wellesley, MA), among others.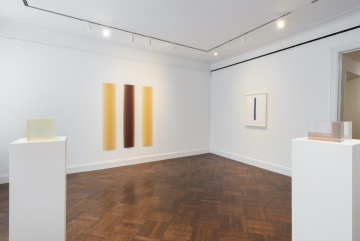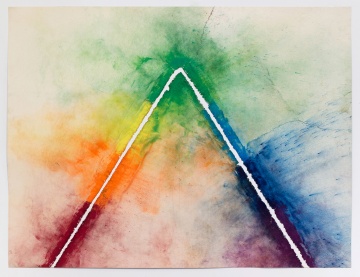 Charles Ross
February 28, 2020 - April 11, 2020
Image Caption: Charles Ross "Solar Pyramid VII" 1982 exploded pigment on paper 37.25 x 49 inches Copyright Charles Ross, Courtesy Franklin Parrasch Gallery
Anne Appleby
hymn: first light, last light
October 24, 2019 - December 21, 2019
Mulberry and Canal
April 18, 2019 - June 8, 2019
Wanda Koop
Reflect
November 2, 2018 - December 21, 2018
Peter Alexander
Recent Works
September 20, 2018 - October 27, 2018
Condo New York: presentations by Gypsum and MISAKO & ROSEN
June 29, 2018 - July 27, 2018
Dennis Hopper
Serigraphs
April 27, 2018 - June 2, 2018