1969 California Street
San Francisco, CA 94109
415 351 1400
Artists Represented:
Janine Antoni Larry Bell Sarah Cain Rodrigo Cass Rosana Castrillo Diaz Marsha Cottrell Erica Deeman Jeremy Dickinson Leonardo Drew Tony Feher Teresita Fernández Joseph Havel Richard Hoblock Jim Hodges Zoe Leonard Donald Moffett Kristen Morgin Dave Muller Jockum Nordström Rob Reynolds Kate Shepherd Jasmin Sian Gary Simmons Caragh Thuring Tam Van Tran
Works Available By:
Josef Albers Carl Andre George Baselitz Robert Bechtle Lynda Benglis Antonio Calderara John Chamberlain Mary Corse Robert Gober Donald Judd Jannis Kounellis Yayoi Kusama Robert Mangold Brice Marden Agnes Martin Sigmar Polke Gerhard Richter Ed Ruscha Robert Ryman Richard Serra Jesús Rafael Soto Tavares Strachan Antoni Tápies Cy Twombly Jack Whitten
Past Exhibitions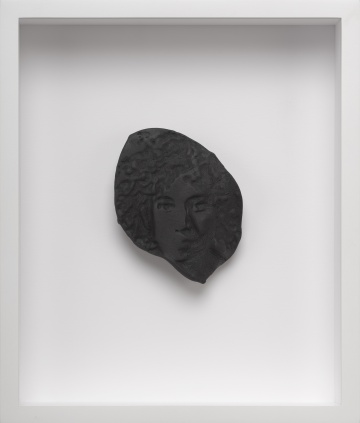 Erica Deeman
Familiar Stranger
August 25, 2020 - October 2, 2020
Anthony Meier Fine Arts is pleased to present an exhibition of new work by San Francisco-based artist Erica Deeman (b. 1977, Nottingham, UK). In her second solo exhibition at the gallery, entitled "Familiar Stranger" (a reference to Stuart Hall's Autobiography, "Familiar Stranger: A Life Between Two Islands"), Deeman forges a pathway between photography and sculpture, sharing 15 intimate self-portraits rendered in Cassius Obsidian clay. In this new series, Deeman continues her reflections on diasporic and transnational movements, Black permanence and the nuance of cultural identity. In "Familiar Stranger", Deeman turns the camera on herself for the first time creating portraits and processes that explore transfiguration and the overlapping and fluidity of identity. Black and white photographs are rendered into unique, abstracted, hand-made self-portraits in clay with the aid of 3D-printing techniques. For Deeman, the clay not only represents the land but a sense of belonging. The black clay sculptures reflect back contrast and detail in its darkness - a visible tension between time, technology, and the creative technique.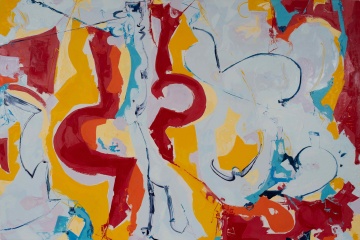 Richard Hoblock
AMID THE NOISES OF COMING AND GOING
March 13, 2020 - April 17, 2020
Anthony Meier Fine Arts is pleased to present an exhibition of new works by San Francisco painter Richard Hoblock. Hoblock's second solo exhibition at the gallery features a body of work rich in layered abstraction, juxtaposing bold and pastel hues. Working with both a paint brush and pallete knife, Hoblock frames broad, curving strokes with thick, built-up oil paint. Deep excavations reveal rich tones behind the topcoat; the displaced paint remains on the surface in a nod to history's abstract expressionists. Hoblock received a Bachelor of Arts degree in 1978 from the University New Hampshire, Durham, NH and a Masters of Fine Arts degree in 1998 from the University of California, Los Angeles, CA. He has had solo exhibitions at 295 Artspace, Orient, NY; Anthony Meier Fine Arts, San Francisco, CA; Kim Light Lightbox Gallery, Los Angeles, CA; The Los Angeles Billboard Project, Los Angeles, CA, and Chimento Contemporary, Los Angeles, CA. His work is in the collection of University of California's Berkeley Art Museum and Pacific Film Archive.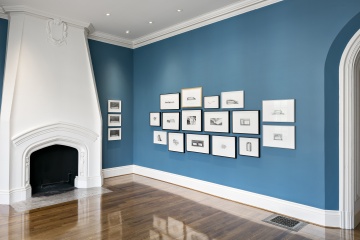 Rosana Castrillo Díaz
January 14, 2020 - February 21, 2020
Bright | Shiny
June 25, 2019 - July 30, 2019
Carl Andre
March 29, 2019 - May 3, 2019
Rodrigo Cass
figures, gestures and passages
January 15, 2019 - February 17, 2019
Donald Moffett
Nature Cult
November 9, 2018 - December 14, 2018
Larry Bell
Bay Area Blues
September 18, 2018 - October 19, 2018
Robert Bechtle: Self-Portraits, 1964 - 2005
July 10, 2018 - August 7, 2018
Caragh Thuring
April 27, 2018 - June 1, 2018
Jim Hodges
silence stillness
February 20, 2018 - March 23, 2018