New York, NY
By Appointment
212 987 4997
Allan Stone Projects is the exclusive representative of works from the Allan Stone Collection. The Gallery presents exhibitions drawn from the esteemed collection amassed by the visionary dealer and collector, Allan Stone. Formerly known as Allan Stone Gallery and located on the Upper East Side, the Gallery relocated to Chelsea in 2013. Admired for its eclectic approach and early advocacy of pivotal artists of the 20th Century, Allan Stone Projects continues to honor the legacy established by Allan Stone (1932-2006). Stone was a leading authority on Abstract Expressionism, the New York dealer for Wayne Thiebaud for over forty years, and a passionate collector of Willem de Kooning, Franz Kline, Arshile Gorky, Joseph Cornell, John Graham and John Chamberlain. He also promoted and collected the work of a younger generation of artists, including Robert Arneson, Jack Whitten, Robert Mallary, David Beck and Richard Hickam, among many others whose aesthetic tendencies suggest intriguing connections to the historical holdings in the collection. In addition to modern masterworks and contemporary art, the Allan Stone Collection includes tribal and folk art, Americana and important decorative arts and industrial design.
Past Exhibitions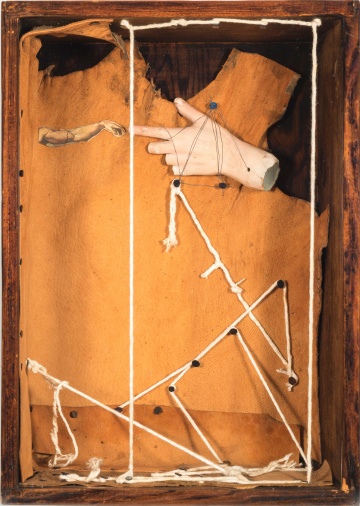 Primarosa Cesarini Sforza
Assemblages

New York, NY

May 16, 2019 - June 29, 2019
In the eleven box constructions from the Allan Stone Collection, Primarosa Cesarini Sforza draws upon art history and a surrealist sensibility to build intimate worlds of wit and imagination. Utilizing found objects and everyday materials, she creates poetic spaces of personal and symbolic significance within a box format.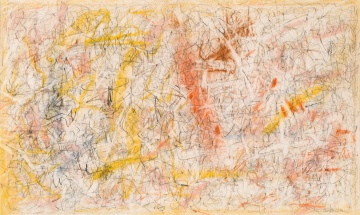 Domenick Turturro
Works on Paper

New York, NY

May 16, 2019 - June 29, 2019
Domenick Turturro uses line and color to create joyous, energetic fields of abstraction. Recalling artists such as Mark Tobey and Jackson Pollock, Turturro has a layered approach that blurs the boundary between foreground and background, while he creates a sense of depth with his luminous colors.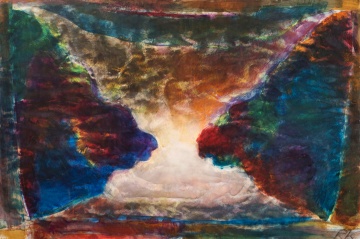 Living Large: Big Paintings From The Allan Stone Collection

New York, NY

April 4, 2019 - May 11, 2019
An exhibition and auction of 29 large-scale paintings in collaboration with Rago Arts and Auction Center, celebrating the broad aesthetic of both figurative and abstract painting within the Allan Stone Collection. As a dealer and collector, Allan Stone's passion for promoting and collecting powerful work was fueled by his belief in art's ability to change and enhance one's life.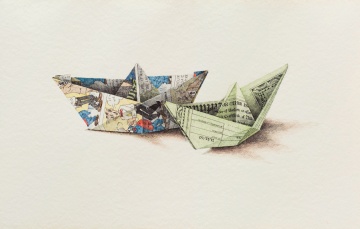 Dalia Ramanauskas
Ink Drawings

New York, NY

February 21, 2019 - March 30, 2019
A master of her medium, Dalia Ramanauskas brings heightened focus to everyday objects through her meticulous drawings of subjects such as books, playing cards and matchbooks.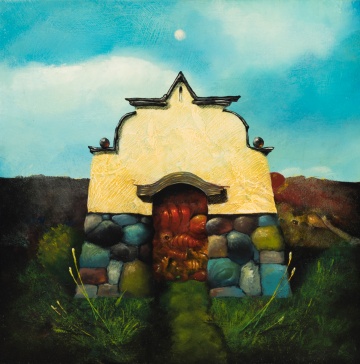 Robert Rasely
Houses And Birds

New York, NY

January 10, 2019 - February 16, 2019
Robert Rasely's surreal depictions of houses and birds imbue their subjects with a haunting sense of unease, creating a tension between the real and the imaginary. Dream-like interiors, landscapes populated by ambiguous organisms and birds of unsettling awareness are alternately quirky, delightful and ominous.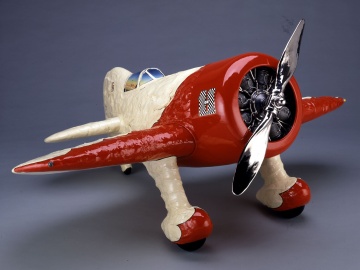 Dennis Clive
Ceramic Transport

New York, NY

January 10, 2019 - February 16, 2019
Ranging in sensibility from the playful to the apocalyptic, Dennis Clive utilizes his mastery of clay to both satirize and celebrate symbols of American transport in ten elaborate sculptures from the Allan Stone Collection.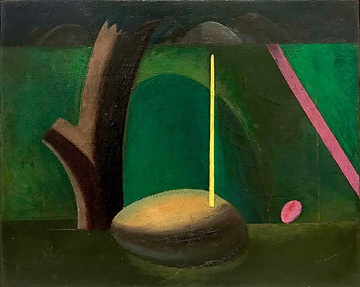 Grand Salon: The Visionary Eye of Allan Stone

New York, NY

September 13, 2018 - November 10, 2018
The exhibition features Allan Stone's voracious appetite for amassing one of the most expansive art collections in the 20th century.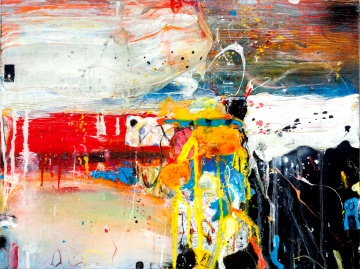 Robert Baribeau
Abstract Horizons

New York, NY

June 23, 2018 - August 10, 2018
Robert Baribeau: Abstract Horizons, an exhibition of paintings and works on paper feature the artist's signature fusion of gestural expression, mixed media collage and layers of vibrant paint. The group of works demonstrates Baribeau's close examination of nature, evoking impressions of land, sea and sky.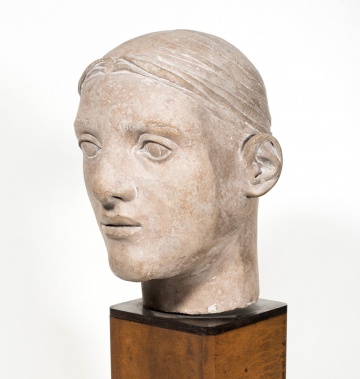 Diana Moore
Classical Continuum

New York, NY

June 23, 2018 - August 10, 2018
Diana Moore: Classical Continuum highlights Moore's figurative sculpture influenced by antiquity and imbued with contemporary attributes. The refined portraits convey an idealized sensibility that transcend time and place.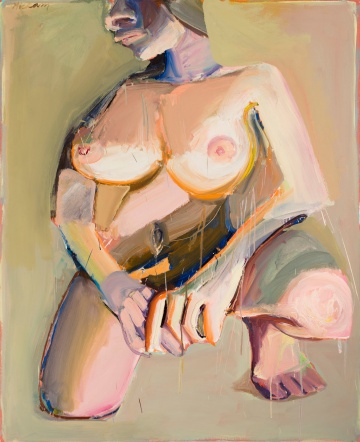 Richard Hickam
Pinkie, Maude and Other Paintings

New York, NY

April 26, 2018 - June 9, 2018
Richard Hickam's portraits reveal a dedication to gestural abstraction with an emphasis on emotional confrontation. His paintings of provocative characters illustrate the artist's penchant for raw figuration that is fundamental to his visual vocabulary.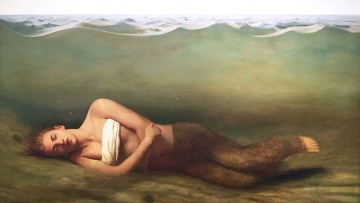 Bo Bartlett
Dreamland

New York, NY

March 1, 2018 - April 21, 2018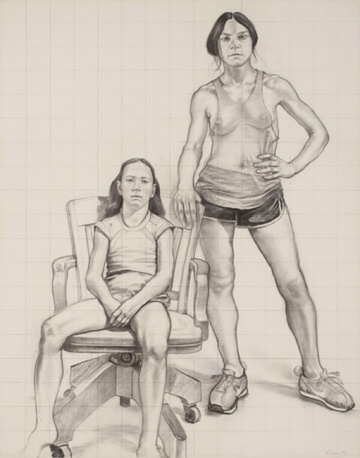 Draughtsmanship: Selected Drawings From The Allan Stone Collection

New York, NY

March 1, 2018 - April 21, 2018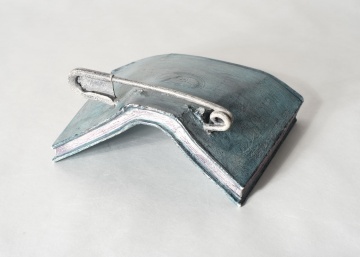 Barton Benes
Books

New York, NY

January 9, 2018 - February 24, 2018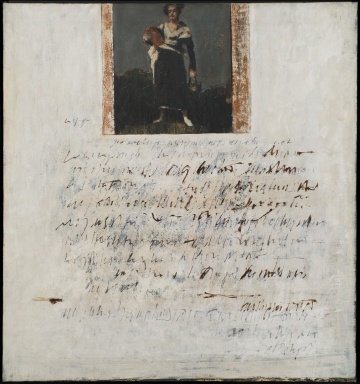 George Deem
Poet of Appropriation

New York, NY

January 9, 2018 - February 24, 2018