Finding Value in Modern Art: How to Collect in a Hot Market?
ADAA Collectors' Forum
Thursday, May 25, 6:00pm
In today's superheated Modern art market, collectors are asking a lot of questions. Record auction results and record breaking museum acquisitions have intensified and complicated this market. Top experts on the Modern art market will address such issues as:
How is the Modern art market defined?
How does provenance affect the value of Modern art?
Picasso, Matisse, Braque-these artists are out of my price range. Who are the Modern period artists whose work I can afford that will have lasting value?
Modern prints by Miro and Picasso can sell at prices higher than the same artists' unique works. How can this be? Am I not always better off buying a drawing than a print?
With record prices being paid for trophy objects, how does one assess works from the middle of the market?
Sponsorship provided by Lehman Brothers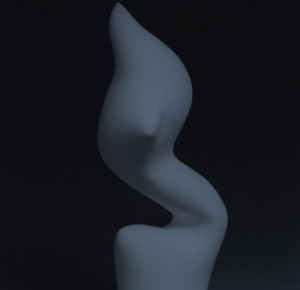 JEAN ARP, S'elevant (Straightening Up), 1962, plaster 11-7/8 x 3-5/8 x 3-7/8 inches. Courtesy Rachel Adler Fine Art
Location
DC Moore Gallery
724 Fifth Avenue
New York, NY 10019
Panelists
Ronald Greenberg
Greenberg Van Doren Gallery, St. Louis and New York
Richard L. Feigen
Richard L. Feigen & Co., New York
Rachel Adler
Adler & Conkright Fine Art
Ann Temkin
Curator Department of Painting and Sculpture, The Museum of Modern Art, New York
Moderator
Robert Fishko
Forum Gallery