Understanding & Collecting Contemporary Chinese Art, Part I
ADAA Collectors' Forum
Thursday, November 16, 7:00pm
In just a few decades, China has become the world's fourth largest economy. And in the last two years, Chinese art has exploded on the contemporary scene. On two nights in November, top experts will provide a crash course on this exciting new market, where just about everyone—from museum professionals to major collectors—has encountered a rather steep learning curve. ADAA is pleased to co-host these two Collectors' Forums with Asia Society and Museum, which mounted the first museum exhibition of Chinese contemporary art in the U.S. in 1998.
Part I: A Market Overview
Key curators and dealers provide insights into the burgeoning market for contemporary Chinese art. What should collectors know about this new art? How does one discover new artists? How does one master the cultural context, and is it necessary to travel to China to do so?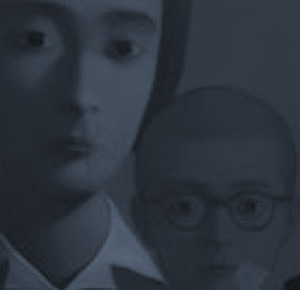 ZHANG XIAOGANG Bloodline Family, detail 2004-2005; oil on canvas; 280 x 400 cm; Private collection; Photograph © John Bigelow Taylor; Courtesy of Asia Society
Location
Asia Society Museum
725 Park Avenue
New York, NY 10021
Panelists
Melissa Chiu
Museum Director, Asia Society
Christopher Phillips
Curator, International Center of Photography
Max Protetch
Max Protetch Gallery
Jack Tilton
Jack Tilton Gallery
Moderator
Barbara Pollack
Contributing Editor, ARTnews; Writer, Art + Auction