ADAA Bay Area Gallery Weekend 2023
Join 15 Member Galleries for the Inaugural Edition of the Bay Area Gallery Weekend!
Thursday, August 3, 5:00pm till
Sunday, August 6, 4:00PM
15 of our members are participating in the inaugural Bay Area Gallery Weekend! Over the course of the weekend, different geographic regions and neighborhoods in the Bay Area will be activated by special programming and open hours, hosted by our members.
5:15pm: A guided walkthrough of "Summertime...," discussing the 60th anniversary of the March on Washington and art in the diasporic landscape, led by Gallery Associate, Emma Sugarbaker. Exhibition artists include Gordon Parks, Wesaam Al-Badry, Kevin Cole, Dewey Crumpler, Alex Jackson, and Raelis Vasquez.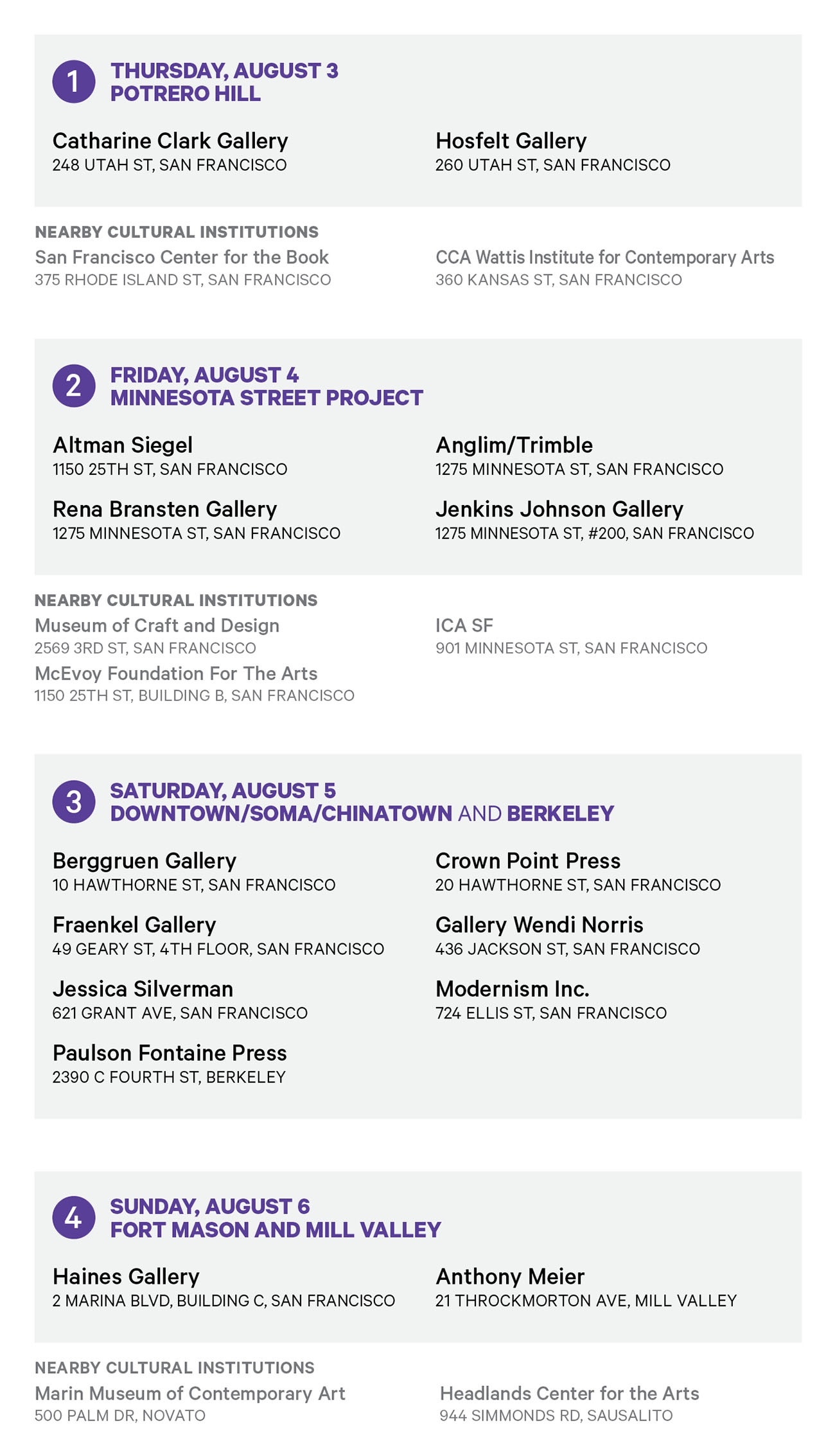 Location
Bay Area, California