ADAA Chelsea Gallery Walk 2021
Featuring 28 ADAA member galleries!
Wednesday, July 21, 6:00PM till 8:00pm
Join ADAA and our member galleries for the ADAA Chelsea Gallery Walk 2021! As part of this free, self-guided walk, participating galleries will stay open late, until 8pm, for a rare opportunity to see their exhibitions after-hours. Visit our Chelsea members to see some of the most dynamic exhibitions in New York City this summer and a selection of special programming!
Download the Gallery Walk Map & Programming Information
HERE
, or use our
Google Map
to navigate on your phone. You can also RSVP to the event on
Facebook
.
Want to stay up-to-date on the Chelsea Gallery Walk, ongoing gallery exhibitions, and other forthcoming arts events? Visit our
homepage
to sign up for the ADAA Mailing List!
Special Events
ACA Galleries
, 7:00pm: Gallery tour of current show "A Black Perspective" and a Conversation with Dorian Bergen, Director, ACA Galleries and artist Faith Ringgold.
DC Moore Gallery
, 6:00-8:00pm: Artist Joyce Kozloff will be present to meet and discuss her current exhibition "Uncivil Wars."
Susan Inglett Gallery
, 6:00–8:00pm: Experience Rodney Graham's interactive work, a re-creation of chemist Albert Hofmann's disorienting bike trip home after ingesting a bit of his latest discovery, LSD.
Fergus McCaffrey
, 6:00-8:00pm: A display of rare books, and access to view artworks by Marcia Hafif.
Pace Gallery
, 6:00pm: Curator and artist-led tours of current New York exhibitions Hiding in Plain Sight and JoAnn Verburg: For Now.
Instagram Photo Contest
Gallery Walk participants can enter to win a tote bag full of art books and exhibition catalogues by posting photos of their experience on Instagram with the hashtag #ADAAChelseaGalleryWalk. A winner will be selected from those who visit and post from the most ADAA galleries during the event. To be eligible, you must follow
@The_ADAA
and post all photos by 2pm ET on July 22.
Have questions about the event? Contact Kim Cabrera at kcabrera@artdealers.org!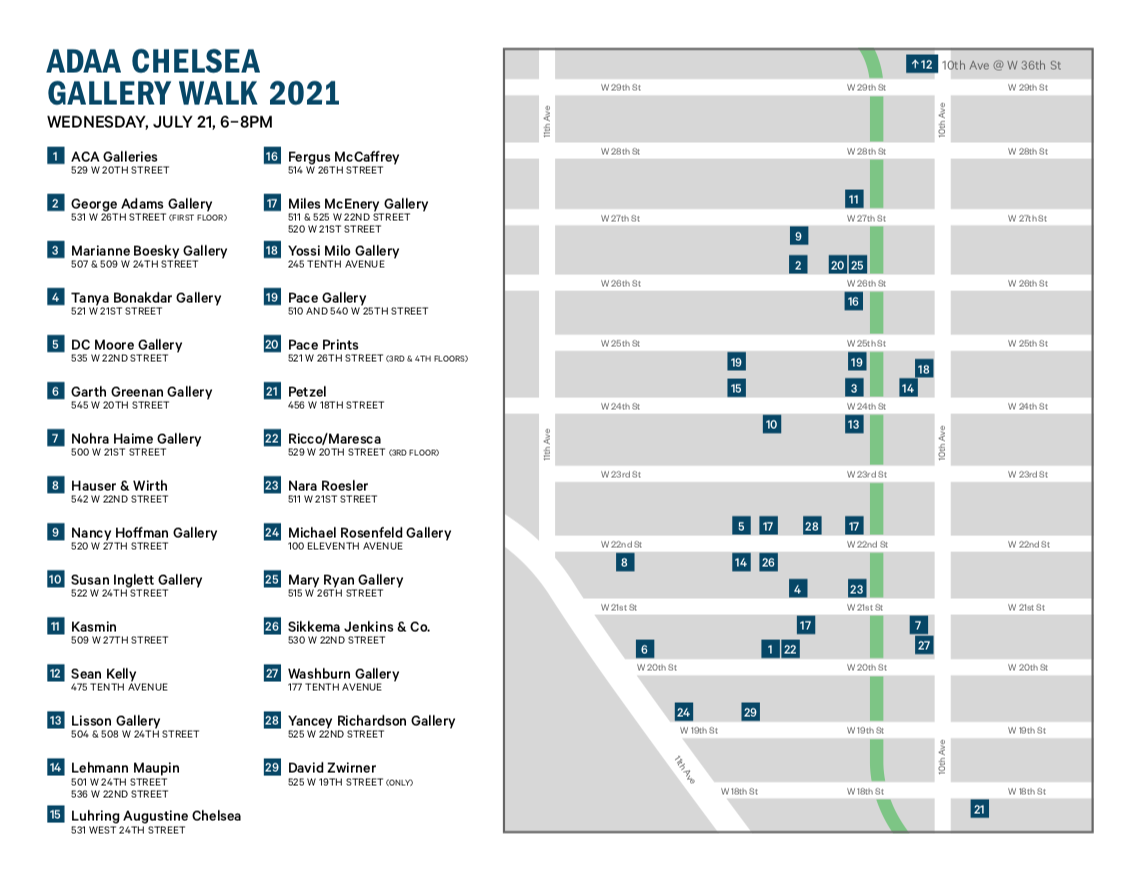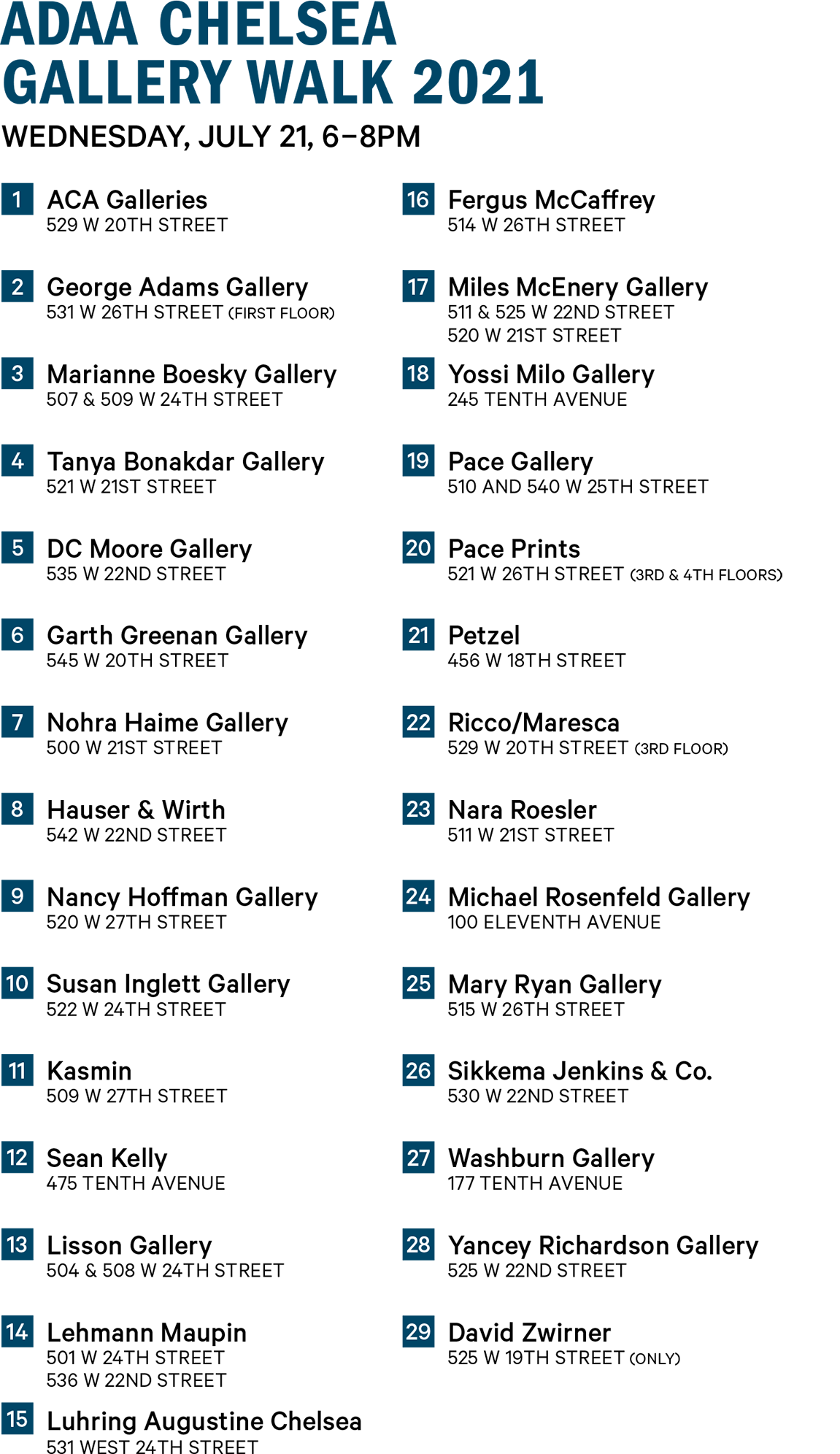 Location
Chelsea, NYC