ADAA Chelsea Gallery Walk 2019
Wednesday, July 17, 6:00pm till 8:00pm
Join ADAA and 30 of our member galleries for the ADAA Chelsea Gallery Walk 2019! Participating galleries will stay open late, until 8pm, for a rare opportunity to see their exhibitions after-hours. Visit our members from 18th to 36th streets to see some of the most dynamic exhibitions in New York City this summer.
Special Events
ACA Galleries
: 6:00-8:00pm : Re
ception with refreshments and live music.
Susan Inglett Gallery
: 6:00-8:00pm :
Free entry into a raffle to win a print by Isca Greenfield-Sanders, in addition to a reception with Greg Smith, whose exhibition "Garage Politburo" is on view through July 26.
Sean Kelly Gallery
: 6:00pm :
Curator-led walkthrough of "Abstract by Nature," on view through August 2.
Lehmann Maupin
: 6:00pm :
Curator-led walkthrough of "cart, horse, cart" at 501 West 24th Street, continues at 6:30pm at 536 West 22nd Street.
Petzel
: 6:00pm :
Exhibition walkthrough led by artist Dana Hoey, whose solo show "Dana Hoey Presents" will be on view through August 2.
P.P.O.W.
: 6:30pm :
Artists Kyle Dunn and Sophia Narrett in conversation about the gallery's exhibition "Do You Love Me?," moderated by the show's curator Eden Deering
.
Ricco/Maresca Gallery
: 7:00-8:00pm :
Critic, curator, and writer Edward M. Gomez will talk about the exhibition on view and present a brief history of the field of Self-Taught/Outsider Art
.
Julie Saul Gallery
: 6:00-8:00pm :
Artists Maria Martínez-Cañas, Sarah Anne Johnson, Bill Jacobson, and Arne Svenson will be signing their monographs at the gallery. Their books will be sold at 50% off retail.
Instagram Photo Contest
Gallery Walk visitors can enter to win a tote bag full of art books and exhibition catalogues by posting photos of their experience on Instagram with the hashtag
#ADAAChelseaGalleryWalk
. A winner will be selected from those who visit and post from the most ADAA galleries during the event. To be eligible, you must follow
@the_adaa
and post all photos by 12 noon on July 18.
Participants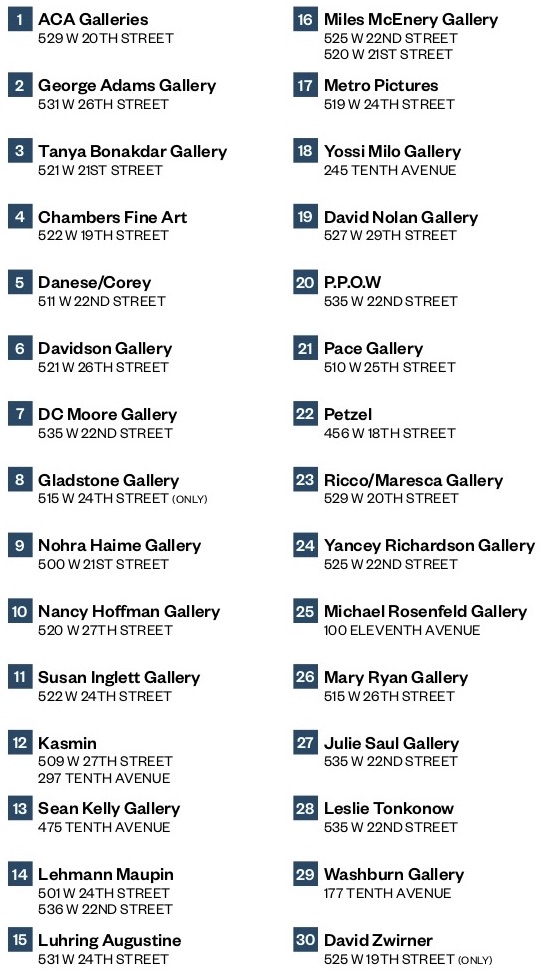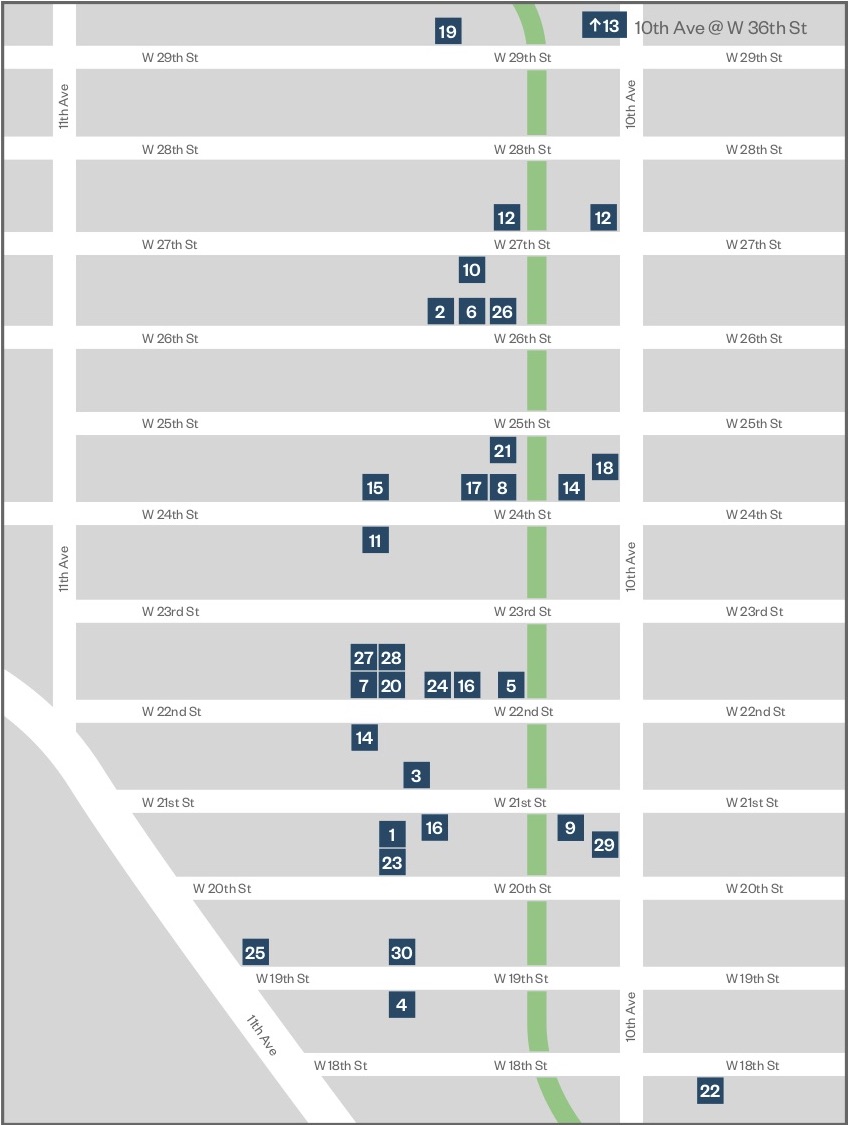 Location
Chelsea, NYC